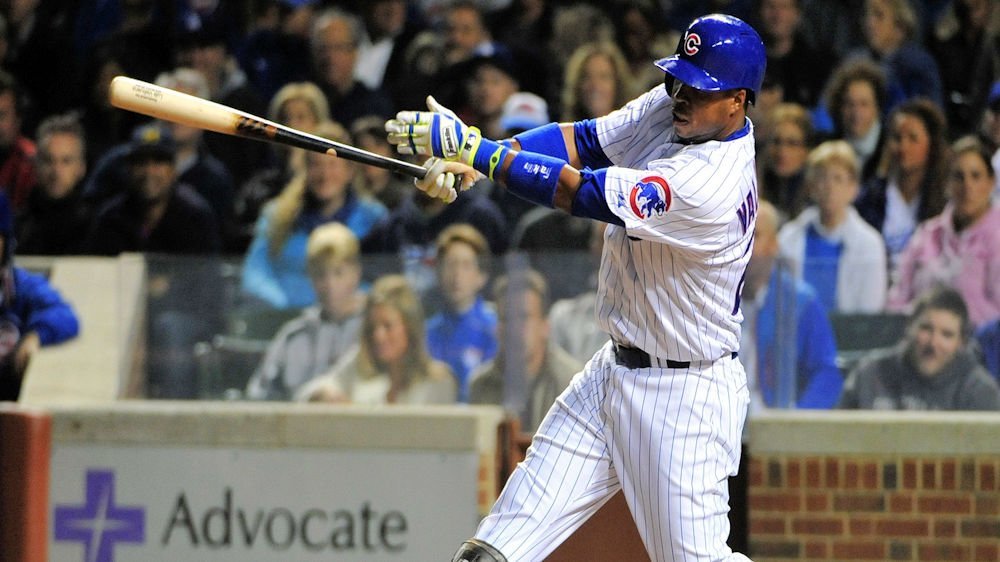 | | |
| --- | --- |
| Latest news and rumors: Valbuena killed in crash, Cubs' injury updates, Harper and more | |
---
| | | |
| --- | --- | --- |
| Friday, December 7, 2018, 6:01 PM | | |
Cubs' news and notes
Cubs' 2019 Opening Day: 111 days.
Luis Valbuena: The Cubs announced this morning that former infielder, Luis Valbuena has died at age 33. Valbuena was involved in a car accident in Yaracuy, Venezuela. Also killed in the accident was former Pirates infielder, Jose Castillo; Castillo was 37. Two others in the vehicle survived the crash, including the driver. The two players were playing in the Venezuelan Winter League for the Leones del Caracas club and traveling for a game on Friday.
Four have been arrested following the crash, for allegedly placing rocks in the road to cause an accident. Authorities say the accused robbed the occupants after the vehicle crashed or became disabled from hitting the rocks.
We at CubsHQ.com would like to send our most heartfelt condolences and prayers to the family and friends of Luis Valbuena and Jose Castillo.
Cubs' Birthdays: Happy birthday, Kyle Hendricks; the Professor turns twenty-nine today. Also celebrating a birthday today is Cubs' GM, Jed Hoyer, who turns 45.
Brandon Morrow: A little more on Morrow's expected delay in returning to the Cubs. Patrick Mooney of The Athletic tweeted: "The bullpen has become a clear priority as the Cubs approach the winter meetings: Theo Epstein doesn't expect Brandon Morrow to start his throwing program until early February, or three months after a debridement procedure on his right elbow. Morrow may not be available in April."
Theo Epstein: Epstein commented on injuries in an interview yesterday, the highlights were. Bryant (left shoulder) is progressing without limitations. Expected to start hitting in Jan. Reports on Darvish are that he looks strong, healthy and is a couple weeks away from starting throwing.
Epstein on the Cardinals: When asked about the Cardinals acquisition of Paul Goldschmidt, Epstein replied, in part, ""It was a great division before that trade and even better now. To be expected. I said the same exact thing last year, I believe. The Cardinals do a great job of producing young talent and have a lot of depth with young players. Not having made the playoffs three years in a row and having that depth of young talent, we expected them to make another consolidation-type move for a great player and they certainly got a truly elite player in Paul Goldschmidt."
Latest news and rumors from around the league
Bryce Harper: Despite recently increasing reports that Harper could remain with the Nationals, it is now being reported that he is unlikely to do so. Washington owner, Mark Lerner has stated that the Nationals did not have the money to offer Harper anymore than their original contract extension offer, which was reported to be $300M for ten years.
Andrew Miller: The Mets are reportedly pressuring Miller's agent to either accept their offer or move on. The Cubs, Reds Sox, Cardinals, Phillies, Braves and Yankees have all contacted Miller's camp since the Mets' offer was made.
Angels: The Angels have signed former SF outfielder Jarrett Parker to a minor league deal.
Brewers: Milwaukee has signed former mariners/D-Backs' catcher, Tuffy Gosewisch to a minor league deal with an invite to spring training.
D-Backs: When D-Backs' owner Ken Kendrick was asked about the Goldschmidt trade, he replied, "I love Paul Goldschmidt. But I love the Diamondbacks more."
Phillies: The Phillies have acquired LHP Jose Alvarez from the Angels in a straight-up trade for left-handed reliever Luis Garcia.
Rangers: Texas is reportedly among the teams showing interest in Nippon baseball star, Yusei Kikuchi, who posted for MLB teams on Tuesday.
Rays: The latest reports have the Rays pursuing free-agent, right-hander Charlie Morton. Morton went 15-3 with the Astros last season and pitched to a 3.13 ERA.
Red Sox: Nathan Eovaldi's deal with the Boston Red Sox is official. It's four years, $68 million. It will pay him an even $17 million each of the four seasons.