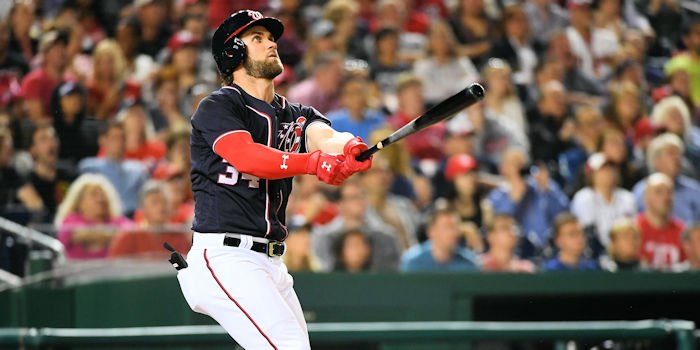 | | |
| --- | --- |
| Latest trade buzz for Cubs as deadline looms | |
---
With just hours left until the non-waiver trade deadline expires, the Cubs still haven't added anyone since they obtained Cole Hamels almost a week ago, and Jesse Chavez a week before that. With time running out, it's time to for the Cubs to ante-up.
Sources say that Brad Ziegler (right-handed closer, Miami Marlins) might just be the likely target for the Cubs and that the two teams are currently engaged in talks. Earlier reports of the Cubs nearing a deal with Miami have been retracted, but apparently, the negotiations continue. Several other relievers that the Cubs have scouted have already been dealt, with the most recent name being Keone Kela who is now with Pittsburgh.
The general consensus is that the Cubs will definitely add a pitcher before the deadline passes, and most think a reliever is more likely than a starter. Their speculation may be due to the shortage of starting pitchers for sale, but there are still starters out there, and I still firmly believe that's where the Cubs are going.
Tampa is still entertaining final offers for Chris Archer, and while the Mets have backed down from offering the names Jacob deGrom and Noah Syndergaard, they are still looking at trading Zack Wheeler. Kevin Gausman is still waiting to depart from Baltimore and the Tigers aren't opposed to dealing right-hander, Mike Fiers.
Although certainly not a pitcher, the new trade buzz in the last 16 hours has been focused around Washington Nationals' right-fielder, Bryce Harper. While Harper would certainly add to Chicago's offense, I'm just not sure he's what the Cubs need right now. Adding Harper without obtaining another starter is tantamount to the Cubs quest to seek relief pitchers, meaning that instead of fixing the problems in the rotation, they're trying to find additional ways to circumvent them.
First and foremost, the Cubs would never be able to obtain Harper without dealing big names (note- "names" is plural) from the current roster, along with minor-league prospects, and for that kind of price, I'd like to think the Cubs could land a pitcher with numbers comparable to Jon Lester's.
Harper is good, but he's also a bit of a loose cannon, and that's not what the Cubs need right now. Maybe his remarks about Realmuto's walk-off hit the other night were said in frustration, but that's no excuse for disrespecting your team or the city you play for. If Harper wants to be a champion, then he needs to act like one. In case you missed it, Harper remarked that if Realmuto played for the Nationals, he'd have never gotten the walk-off.
If the Cubs can get him to sign in the off-season (which is highly unlikely in my opinion), great, they can soft-launch him in April, but I think getting him now would cause too many distractions, both on the field as well as in the clubhouse.
Had Harper not created such a buzz, I wouldn't even have mentioned him. The Cubs need to worry about getting a right-handed pitcher with a 2.20 ERA, not a right-fielder with a .220 batting average. C'mon Theo, the clock is running down. Do me a favor, prove me right on this one.