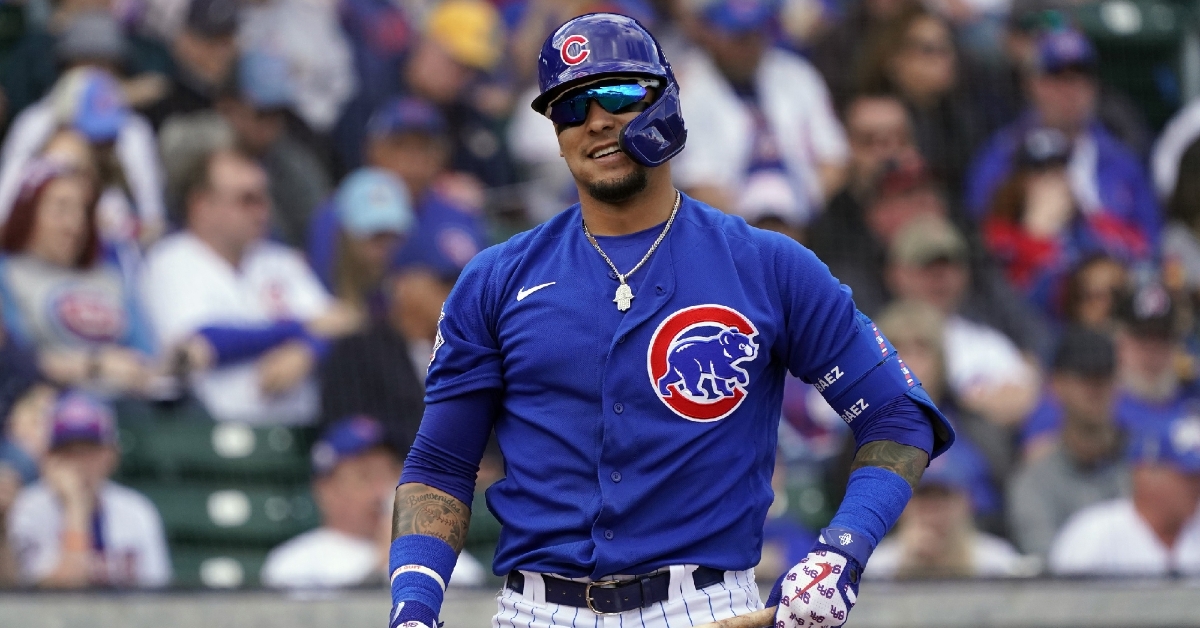 | | |
| --- | --- |
| Plan to start MLB season in Arizona being discussed | |
---
ARIZONA here we come! If only it were that easy, but it appears that the MLB and their players have started to put some pieces together that would indeed start the season in Arizona as opposed to their respective ballparks.
This isn't something that just started taking shape, as it has been talked about awhile now, but this past weekend is when talks began to become much more detailed than in the past. Not only does this plan have teams starting their season at their spring training venues, but it would have them also living under quarantine, meaning they can only go to and from the ballpark and nothing in between.
Like I just mentioned, over the weekend talks intensified beyond that, and the plan is much more detailed than what I just listed above. Not only was the idea of putting all 30 teams in the Arizona an idea, but also putting them in a more centralized location such as the Phoenix area and playing games without fans at these respective venues are also the topics of discussion at this point.
Despite these talks significantly amplifying over the weekend, all planning appears to be in the very early stages of the process, as so much more needs to be done and obvious hurdles that would need to be cleared first. The biggest hurdle would be figuring out a way to have all 30 teams play in just 11 stadiums. If it were 15 stadiums, it would be easy to have two teams share a venue and playing two games a day in each site. With just 11 venues, you are going to have to use three teams at some sites unless something else can be figured out.
With so many teams trying to squeeze into just 11 venues, the primary focus, especially with quarantine, is to keep everyone safe, which will be another big hurdle. MLB will also have to figure out a way to deal with the oppressive Arizona summer heat, meaning that one game would most likely have to take place at 9 AM with the other one later at night say seven or eight. Having a strategic plan for testing must also be put in place to make sure no one contracts this virus while under quarantine.
Ideally, I would have to think this wasn't the only plan being discussed over the weekend, but I feel that the reason this one is getting the most attention is that it would give baseball the earliest possible outcome as to when to start play. Granted, no timeline was put in place for this plan, the main point is that this could possibly allow them to play before a nationwide all clear if everyone is designated to one centralized area without risking widespread problems.
Not only has this plan been discussed among the MLB and the MLBPA, but it has been backed by federal health officials, which is a major positive in these discussions. Should they get the green light to go ahead and do this, they could have teams in training camp by May with games just a week or so later.
This plan is said to have players, essential staff, and primary media quarantined at all 11 spring training venues, with Chase Field and other fields being used if needed. According to Jeff Passan, the Centers for Disease Control and Prevention, along with the National Institute of Health, are very supportive of this plan as it still abides by the guidelines of social distancing and self-isolation.
Not only is this good news to have baseball back potentially in May, although June is more likely, it would also be a massive milestone as to potentially bringing back sports nationwide if they all designate themselves to one specific isolated location.
There will be no fans allowed to attend these games until the nation deems them safe to do so, minimal personnel would be present, which means coaches and broadcasters, and players may not even be required to sit in the dugout as they could sit in the stands to remain properly distanced if need be. The plan could also include other variations to the season, such as seven-inning doubleheaders, electronic strike zones for umpire distancing, mic'd up players, and more.
While it is not clear whether the players would approve such a proposal like this, but at this point, you have to feel they will accept anything that can get them playing sooner rather than later. With plenty of leadership seemingly supporting this proposal, I would almost bet a vast majority of players would support it, too, giving them enough support to push this through. This is their lives; this is their careers, and all of them want to play yet remain safe at the same time. If the CDC and other major organizations back this plan, I would find it hard to believe the players wouldn't either.

Upgrade Your Account
Unlock premium boards and exclusive features (e.g. ad-free) by upgrading your account today.
Upgrade Now