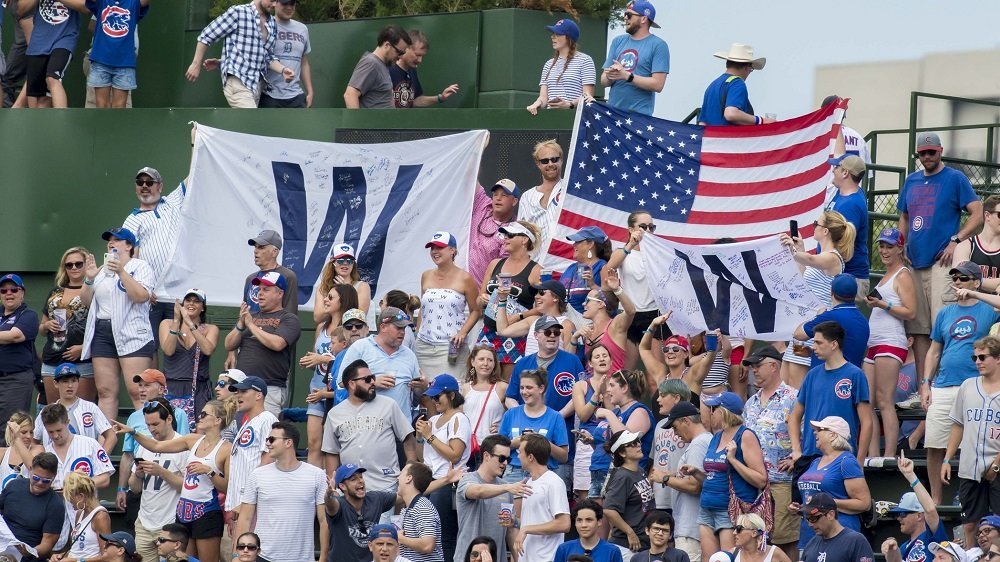 | | |
| --- | --- |
| Season in Review: AZL Cubs 2 | |
---
| | | |
| --- | --- | --- |
| Saturday, September 21, 2019, 11:59 AM | | |
Just like their counterparts AZL 1, the AZL Cubs 2 enjoyed a tale of two seasons, but it was the way they finished that stood out the most. After struggling to find consistency in the first half, the Cubs settled for fourth place with a 13-15. Then came the second half where they cruised to the second-best record going an impressive 18-10 to finish 31-25 overall. That tied them for the league's second-best record and had them on the verge of making the postseason, only to fall one game short due to tie-breaking circumstances.
Still, it was an excellent season for AZL 2 as plenty of players contributed top to bottom all season long. Much like AZL 1, the Arizona summer league is used as both a steppingstone for young players and a rehab facility for players trying to make it back. Nico Hoerner, Nelson Velazquez, Alexander Guerra, Jhonny Bethencourt and D.J. Artis were just some of the names that spent time in Arizona rehabbing from early season injuries.
Then you have some of this year's draft picks who also performed well during their brief stint with Arizona. Players like Chase Strumpf, Darius Hill, Jake Washer, Grayson Byrd among others all spent time in Arizona perfecting their craft and getting used to the speed of professional baseball. Even with a large chunk of their everyday roster shifting through the system, AZL 2 still benefitted from many great performances as they made a push for the postseason.
Bryce Windham paced the offense in batting average as he managed to hit .325 during the season in which he played in 35 games. Shortstop Luis Verdugo is a fast-rising prospect who led the team in appearances with 53. During his time on the field, he managed to hit .305 with five home runs and a team high 38 RBI's. Keep in mind at just 18 years old he is still coming into his game which makes his ceiling that much higher.
The Cubs flashed plenty of power during the season, but it was Guerra who delivered a large chunk of that thunder. Despite only suiting up for 24 games, he made a lasting impression that was felt all through the league. Not only was he second on the team with 32 RBI's, but he smoked ten homers five more than the next closest person in Verdugo. Abraham Rodriguez was the only other player to hit more than three homers on the season as he blasted four to go with his 24 RBI's.
Switching to the pitching side of things, and the Cubs found that it would not be as easy to have that same kind of success. Carlos Ocampo was one of the few that thrived in the starting rotation as he was second on the team with 11 starts. In 46 2/3 innings, Ocampo managed to go 3-3 on the season while posting a 3.28 ERA. His 23 BB and 48K will only go up with experience as he was the ace of the staff.
Only two other pitchers made at least ten starts during the season with Luis Ramos (10) and Jose Miguel Gonzalez (12) as those two. However, things didn't go as smoothly as they would have like as the duo combined to go 2-4 with a 4.59 ERA. Gonzalez may have gone 0-1, but his 3.12 ERA helped give the staff a much more respectable starting ERA. Manuel Espinoza, Chi-Feng Lee, DavidJohn Herz, and Yovanny Cruz all made at least four starts during the year.
With rookie leagues being developmental leagues, starting pitchers usually don't last more than five innings at any point of the season. This means that you need a solid bullpen to get you through most afternoons. One guy who certainly did his part was Omar Ventura as he led the team with 16 relief appearances. In those 16 games, Ventura totaled 30 innings posting a 2.73 ERA. His 16BB 35 strikeout ratio was also outstanding as he managed to pick up three saves on the season.
Jamie Galazin led the team in saves with four, but his 5.14 ERA is certainly nothing to brag about as he has a lot of work to do. Manuel Heredia, 3.25 ERA, and Julio Guante 4.88 ERA were the only other two relievers to top 12 appearances on the season as AZL 2 was busy developing players for the rest of the Cubs minor league system.