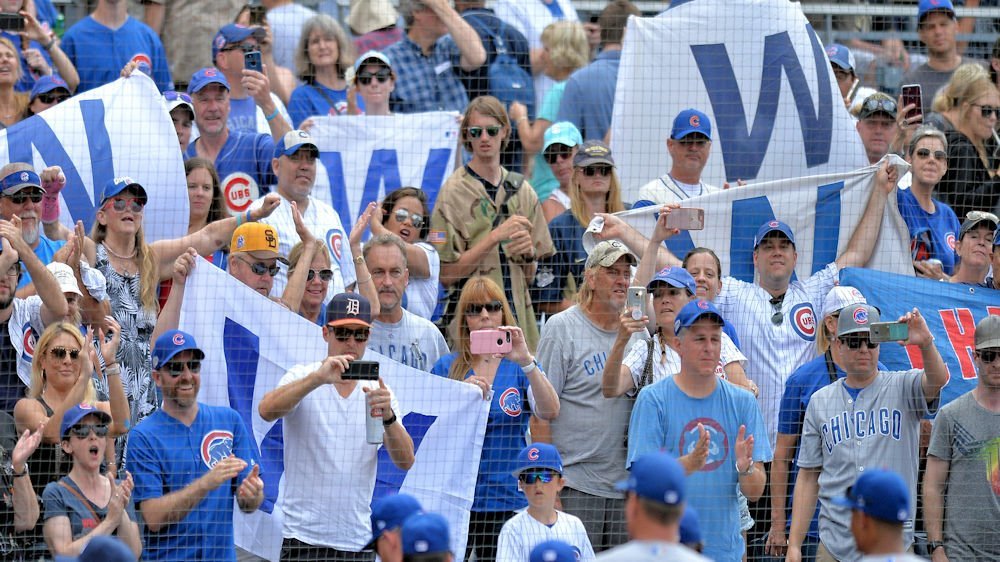 | | |
| --- | --- |
| Season in Review: Arizona League Cubs 1 | |
---
| | | |
| --- | --- | --- |
| Tuesday, September 24, 2019, 11:09 AM | | |
It was a tale of two halves for the AZL Cubs 1 as they saw a promising start to the season come crashing down during the second half. After finishing the first half 15-13, the Cubs found themselves in third place in the AZL East division seven games behind the Giants for first and one game back of Athletics for second place.
With the Giants dominated both the first and second half of league play, the sixth and final AZL playoff spot was going to come down to who had the second-best overall record which the Cubs were in line for based on their first half. Then came the second half, in which the Cubs never could find their footing settling for a 9-18 second-half mark and 24-31 overall. That was good for fifth in the division and 18.5 games back.
The Arizona League is all about player development as most of the players on the roster never played a game with a wooden bat before. A big part of their first-half success was the steady influx of higher system players that needed some rehab appearances before returning to their respective teams. Zac Taylor (South Bend), Zack Short (Iowa), Nelson Maldonado (South Bend), Johnny Field (Iowa), Kendall Graveman (Iowa) and Brandon Hughes (South Bend) were just a few names that saw time in Arizona before being promoted through the system.
Known for a high amount of scoring in Arizona, the Cubs offense had no trouble pushing runs across as five players drove in 20 or more runs for the year. Pedro Martinez was tremendous in his 27 games with AZL 1, as he led the team in batting average with a .352 with two homers and 17 driven in. He then went onto Eugene where he continued to hit earning offensive player of the month for August.
Although Taylor played in just nine games recording 40 at-bats, his power was on full display as he led the team in homers with five. Both Yovanny Cuevas and Carlos Pacheco connected for four long balls with Pacheco leading the way with 29 RBI's. Ezequiel Pagan was second on the team with 26 RBI's along with Oswaldo Pina while Ervis Marchan added 20 RBI's himself.
Pitching was a much different story for AZL 1 as they managed to put up decent numbers all summer. Benjamin Rodriguez led the team in starts with 10 posting a 2-3 mark and 3.58 ERA. His 17 BB and 38K will be something to watch as he would like to have a little better control moving forward. The only other players to start more than seven games were Luis Rodriguez (9) and Richard Gallardo (9). The two of them combined to go 2-6 with a 3.96 ERA, 36 bb and 67K.
In terms of the best pitcher with qualified innings look no further than Raidel Orta who bounced between AZL 1 and Eugene much of the year. In nine games compiling 20 innings for AZL 1, Orta was near perfect on the mound, conceding just one run on seven hits for a 0.45 ERA. What was most impressive about his season was just how much he dominated hitters as he walked only two batters opposed to 28 strikeouts.
Emilio Ferrebus was the busiest man on the team this season appearing in a team-high 16 games this summer. Despite that high number of games, Ferrebus managed to throw just 30 innings while struggling for an ERA of 5.58 for the season. Look for most of these players to battle it out for time with Eugene next year but keep an eye on Orta as he may play a considerable role in late relief for South Bend next summer.