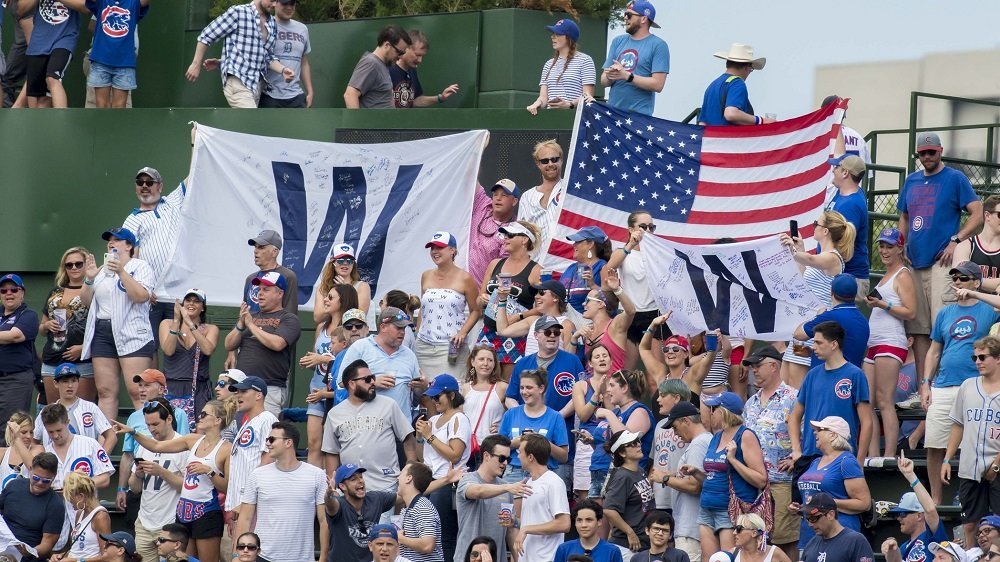 | | |
| --- | --- |
| Season in Review: Dominican Summer League Cubs 1 | |
---
| | | |
| --- | --- | --- |
| Wednesday, September 18, 2019, 11:25 AM | | |
Unlike their counterparts DSL Cubs 2, DSL Cubs 1 had a much more difficult time getting things going in 2019. After flirting around the .500 mark much of the season, DSL 1 limped to the finish line with an overall 34-37 mark for the summer. That was good for fifth place in the Dominican Summer League North Division a full 21 games behind first-place DSL Rangers.
Despite that less than expected finish, DSL 1 had plenty of standouts that have given the Cubs organization a continued glimmer of hope that their farm system will soon be on the rise again. Surprisingly, one of the biggest struggles for DSL 1 came at their ballpark where they managed just 13 wins all season compared to 22 losses. They were much better on the road which allowed them to battle near the .500 mark much of the year.
One of the best hitters in the entire DSL summer league hailed from DSL 1 before being promoted to Eugene in late August. That was middle infielder Pedro Martinez who earned Cubs minor league hitter of the month for July. Martinez was undoubtedly one of the table setters offensively for DSL 1 as he capped off July with a .385 average before his promotion. Once he arrived at Eugene, he continued to hit, showing a promising future on the way.
Another name that was continually making a difference was outfielder Yohendrick Pinango. In 62 games, Pinango led the team in total at-bats tallying 240 for the season. That wasn't the telling point however as he also managed to hit an incredible .358 on the season with a team-high 36 RBI's despite no home runs. His 20 doubles and 27 stolen bases also led the team as speed is certainly a vital cog of his game. Pinango also demonstrated incredible patience for a 17-year-old, taking 27 walks compared to just 20 strikeouts on the season.
If we are looking at power numbers, then second baseman Juan Mora takes the cake here. After posting a .271 average throughout the summer league, Mora led DSL 1 with six long balls to go with 26 RBI's. 34 walks and 34 strikeouts once again demonstrated great plate discipline from the DSL 1 hitters as they took almost as many walks as strikeouts during the season.
Joining Mora in terms of power hitting numbers was Jonathan Rodriguez as he tooled the team with six homers while finishing second with 33 RBI's. His only downside to the season was a .235 average as he is still raw in overall plate approach. DSL 1 had five players record 24 RBI's or more during the season with three of those players with 30 plus.
Starting pitching was certainly an issue for DSL 1 as they never seemed to get consistent outings from their starters. The lone starter who had decent success this season was Alberto Sojo as he made 13 starts in 2019. During those starts, Soto managed to compile a respectable 3.12 ERA despite going 0-3 on the season. His ten walks and 45 strikeouts also showed how dominant he can be if his command is on point.
Jesus Gomez, Moises Diaz, and Andy Hernandez were the other three consistent starters as they combined to make 43 total starts. Despite that high number of starts, the results were not there as the trio combined to finish the season 6-15 with a 4.77 ERA. They also combined for 77 walks and 94 strikeouts as their command was never where they needed it to be.
As starting pitching struggled all year, the bullpen certainly did not as this is what kept DSL 1 in a lot of games during the year. Marco Prieto stood out in the pen as he appeared in 13 games totaling 25 1/3 innings of work. During those innings, Prieto, allowed just two earned runs for year as he led the team with a 0.71 ERA.
Perhaps the two most dominant relievers on the staff this season had to be Francisco Fermin and Jorge Ramirez. Not only did the two of them combine to toss 75 inning ins 33 games, but they did so in dominating fashion. With a 5-0 combined mark and two saves, the two of them posted a 1.64 combined ERA with 23 walks and 80 punchouts. Both have late-inning potential in their future with Ramirez the most likely candidate to begin the season in A ball or high next year.