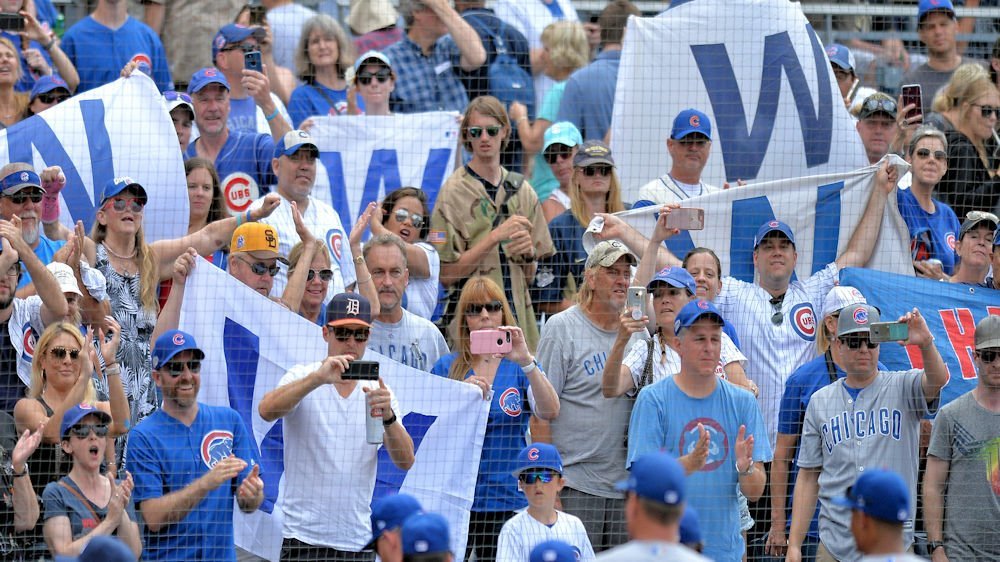 | | |
| --- | --- |
| Season in Review: Eugene Emeralds | |
---
| | | |
| --- | --- | --- |
| Wednesday, September 25, 2019, 12:27 PM | | |
The 2018 Short-Season Northwoods League champions entered 2019 with a much different look but with extremely high expectations. However, things never got going the way they had hoped as they started the season 2-7 and couldn't find the consistent rhythm they were hoping for. Once the second half of the season got underway, Eugene started to find their groove as they were 14-10 and just one game from a postseason berth.
Those playoffs hopes quickly came crashing down as Eugene finished off the season going 4-11 for a 17-21 second-half record and 33-43 mark overall. Despite their third-place finish this season, the Emeralds continued to draw well as they set a new attendance record for the Northwoods League. Those fans got to witness several vital pieces of the future as the Cubs have some gems stashed at this level.
We start with the pitching where two of the Cubs most prominent 2019 draft picks took shape. First-rounder Ryan Jensen and third-rounder Michael McAvene finally made their pro debuts in August for Eugene, and both proved what they could provide for the future. McAvene started six games for Eugene, and although limited to just 12 1/3 innings, his 1.42 ERA and 4BB/20K ratio bodes well going forward as the Cubs must figure out his true calling.
Jensen, on the other hand, figures to be a starter long term but needs to iron out his command first. Much like McAvene, Jensen was on an innings restriction this season as he reached 12 innings in his six starts. Despite posting a solid 2.25 ERA, his 14BB/19K ratio was a little alarming given how excellent his command was in college.
One of the biggest surprises in the Eugene rotation had to be 2018 sixth-round pick, Kohl Franklin. Not only did Franklin lead the team in starts with 10, but he also proved he was ace material despite his record sitting at 1-3. That doesn't tell the story as to how good he indeed was as Franklin finished the year with a 2.31 ERA and 14BB/49K before getting the call to South Bend for the playoff run. Zach Mort also had a great year with Eugene before returning to South Bend as he finished the year 3-3 with a 3.72 ERA in seven starts, 10BB/40K.
Switching over to relief, look no further than Riley McCauley and what he brought to the table. McCauley appeared in 17 games compiling 26 innings and led the team in saves with six. His 2.73 ERA and 16BB/44K ratio were good enough to earn the South Bend attention as he played dividends in their playoff run. Joining him in relief was Blake Whitney who also set the tone in the pen.
Whitney not only led the team in appearances with 18 but also in innings pitched as he accumulated 53 2/3 innings of work. Whitney, put together a 4-0 record with a solid 3.19 ERA to go with 18BB and a team-high 62 strikeouts. Chris Kachmar and Chris Allen also played huge roles as the two of them combined to go 6-0 with a 2.28 ERA out of the pen.
Offensively speaking, it was a collective effort from the Emeralds, but three names stood out. Jake Slaughter had a season to remember for Eugene as he managed to hit .308 with three homers and 27 RBI's. All those were good for second on the team as he continued to deliver at South Bend once called up. Nelson Maldonado was the same way. Despite playing in just 15 games for Eugene, Maldonado led the team with a .414 average before leading South Bend in RBI's during their playoff run.
Another name that stood out offensively was Edmond Americaan. After starting the season in South Bend, Americaan was sent to Eugene where he finally took off offensively. Not only did he play in a team-high 66 games, but he led the team in both homers (4) and RBI's (32) to go with a .282 average as he was a huge catalyst offensively.
2019 second-round pick Chase Strumpf battled some in season struggles but put changed things around late. Strumpf managed to bounce back from a slow start to hit .292 on the season with two homers and 14 RBI's in just 26 games. He then went on to South Bend where he continued to perfect his game hoping to be the starting second baseman next year.
Some other huge names that provided dividends for the Emeralds this season were Darius Hill, Yonathan Perlaza, Caleb Knight, Zac Taylor, Pedro Martinez, and speedster Fernando Kelli. Even with most of these players moving on to South Bend or higher during the season, they helped the Cubs system overall as they were responsible for winning a title last season with Eugene before helping the South Bend Cubs take one this year.