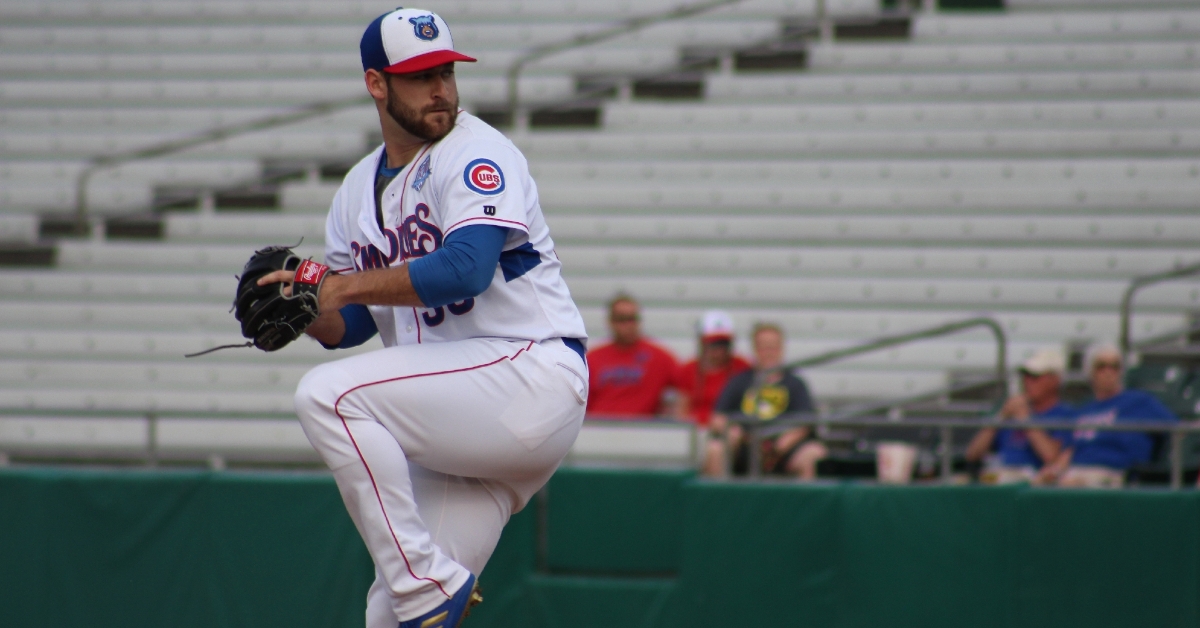 | | |
| --- | --- |
| Season in Review: Tennessee Smokies | |
---
If anything could go wrong, it did go wrong for the Cubs AA affiliate Tennessee Smokies as they finished the season in last place (58-81) including a system worst 25-45 after the all-star break. Things were not always that bad as the Smokies played at or close to 500 much of the first half only to finish 33-36 before the second half free fall began.
Early on it looked as if the Smokies were going to have a solid year as the pitching duo of Tyson Miller and Cory Abbott with hitters Robel Garcia and Nico Hoerner helped the Smokies get off to a great start in April. Once Garcia was promoted to Iowa and Hoerner went down with a fractured wrist it seemed the team went down with them as their continuity together quickly crumbled leaving the organization scratching their head throughout the second half.
However, Cubs fans did get to witness several great performers this season including system pitcher of the year Abbott. Not only did Abbott lead the team in starts with 26, but in wins also as he managed to finish the season 8-8 with a 3.01 ERA. That doesn't tell the whole story of his season, however, as Abbott became the first Cubs pitcher in 13 years to strike out 150 batters or more in a minor league season punching out 166 to go with 52 walks.
Another pleasant surprise in the Smokies rotation was Miller who was the first half ace before a promotion to Iowa saw his numbers increase. In his 15 starts in AA, Miller was solid going 4-3 but posted a team-best 2.56 ERA among qualified starting pitchers. His 18 BB and 80K season showed terrific command as he has emerged as a future piece in the Cubs pitching plans. The only other pitcher to start more than 15 games on the season was Thomas Hatch who managed to go 4-10 with a 4.56 ERA in 21 starts. Hatch was then dealt to Toronto in July where he finished the season in the Blue Jays AA affiliate.
Following the all-star break, the Smokies struggled to find any consistent starters as it was Abbott and a nutshell basically. However, Luis Lugo made his presence felt after getting promoted from Myrtle Beach, posting a perfect 6-0 record and 3.47 ERA in 13 appearances (11 starts). Another pitcher who turned his season around in Tennessee was Alex Lange who made seven second-half starts. After going winless for Myrtle Beach and an ERA north of seven, Lange responded in Tennessee going 2-3 with a 3.92 ERA. His command was still an issue, but he proved his Myrtle beach performance was not who he indeed was.
The most impressive showing all season had to be reliever Wyatt Short who established himself as one of the best in AA all year. Not only did he lead the team with 36 appearances, but Short was also incredible all year going 5-4 with a 1.63 ERA and a team-high nine saves. His 18BB/54K was also a great ratio as the Cubs have a future reliever set for 2021 and beyond.
Joining him with great relief seasons was Craig Brooks who appeared in 23 games before he got his promotion to AAA Iowa. During his time with Tennessee, Brooks collected eight saves himself while allowing just three earned runs in 33 innings of work. That translated to a team-best 0.81 ERA which also led the Southern League much of the season.
Switching to offense is where the Smokies really lacked in production, especially after Hoerner and Garcia were out of the picture early. In just 22 games, Garcia mashed six homers to go with 26 RBIs. Those six homers ended up leading the team all season as their lack of overall power showed up once he departed. Hoerner was hit on the wrist by a pitch in late April and the IL for nearly two months following that. Once he returned, he was able to pick up where he left off hitting .284 for the season with three homers and 22 RBIs.
Perhaps the biggest bright spot for the Tennessee offense was team MVP and third baseman Viamel Machin. Pronounced Machine that is precisely what Machin did all season long leading the team in every major offensive category. His 422 at-bats were second to only Jared Young but his .295 average, six homers and 61 RBI's all led the team as he was hitting in the third spot most of the season.
Speaking of Young, he is looking to build on his 2019 campaign as he is now in Mesa playing for the Solar Sox. He is coming off a season in which he hit just .235, Young was second on the team with both five homers and 57 RBIs while leading the team in games played and at-bats. Young is currently hitting a .083 in Mesa as he is off to a rough start.
P.J. Higgins established himself as a solid catcher in 2019 hitting a .276 with five homers and 38 RBI's before getting sent to Iowa where he continued to hit well. Roberto Caro was another surprising player as he found himself near the top of the order for one reason, SPEED. Caro may have only hit a .239 for the season, but his team-high 31 steals was the reason he stayed in the lineup as his legs made him a threat to steal every time.
In total, Tennessee had more than 20 total players that were either demoted or promoted to different teams in the organization, making it hard for this team to come together. That may have been a big reason for their second-half slump, but they still have plenty of players that could help Chicago in the next few seasons.