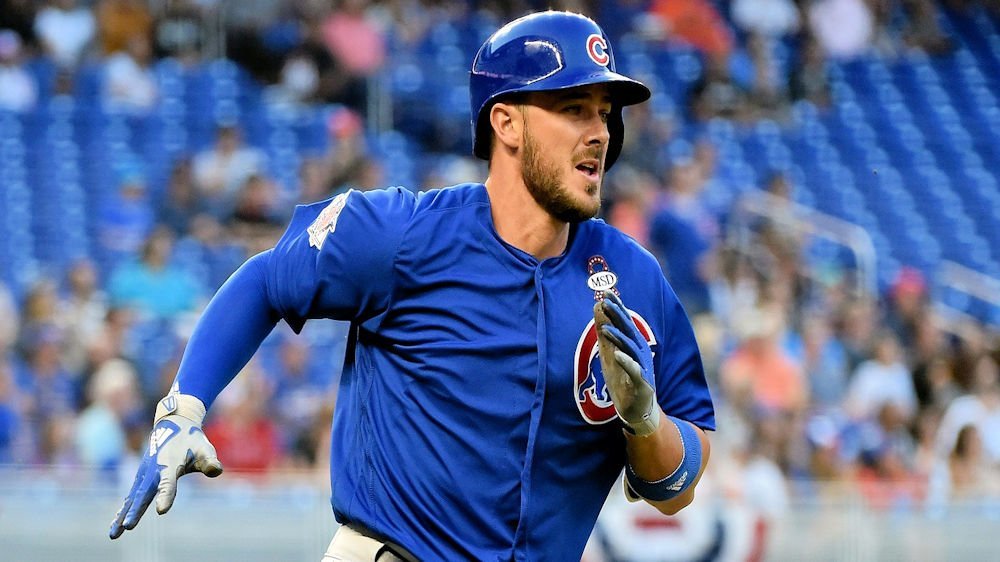 | | |
| --- | --- |
| Should the Cubs be worried about their offense? | |
---
| | | |
| --- | --- | --- |
| Wednesday, April 4, 2018, 10:39 PM | | |
CHICAGO -- One swing of the bat and it looked as though the Chicago Cubs were going to take off right out of the gate. Ian Happ hit the first pitch of the season 396 feet but since then the Cubs have set a National League Record for most strikeouts in the first five games with 58. They currently stand at 2-3 and were blanked by the Miami Marlins and then the Cincinnati Reds at Great American Ballpark. Something I don't think anyone was expecting to see.
Kris Bryant, Kyle Schwarber, Jason Heyward, and Javier Baez have all struck out five times with the worst offender being Ian Happ who has punched out an insane 10 times and has only tallied one hit since his leadoff home run. Perhaps most surprising in Wilson Contreras who has gone down 8 times via the punch out. Then there is Anthony Rizzo whos most backbreaking strikeout came with bases loaded and two outs in the 8th inning for his sixth whiff on the season.
So is it time to be worried about the offense?
The answer right now is not yet but the trend is a touch concerning. In both of the shutout losses the Cubs got traction on the base paths but were unable to bring anyone home and a trend I've seen early this year even in their wins. The Cubs as a team have had 51 at-bats with runners in scoring position with only SEVEN hits total. It has been a situation the entire team struggled with and it looks as though it may have carried over into this year. Hopefully, they can right the ship sooner rather than later but the time is ticking and hopefully they can find their mojo before the month of April is over, or they could be in deep trouble.