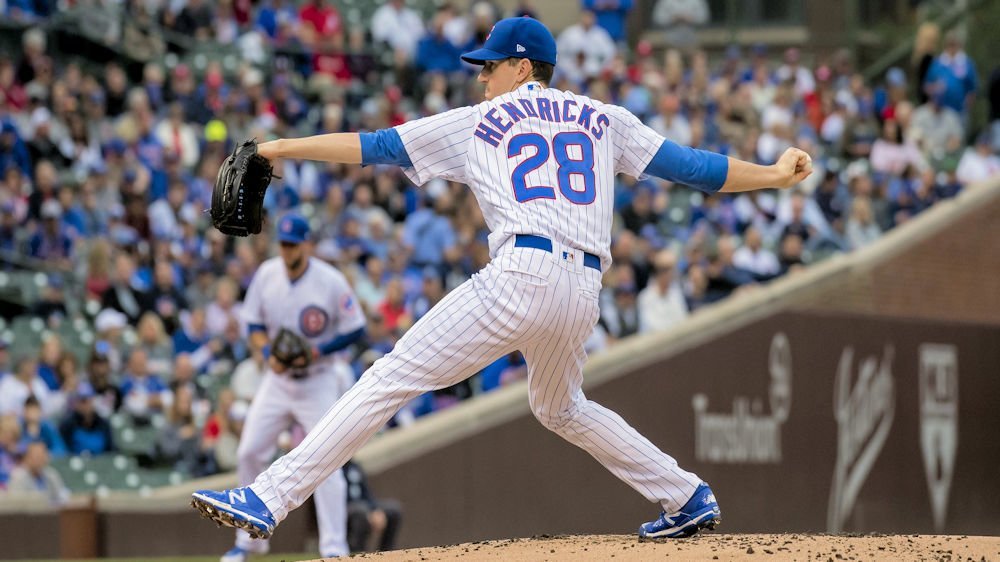 | | |
| --- | --- |
| Cubs News: The Professor for Cy Young? More fearless predictions for 2019 | |
---
| | | |
| --- | --- | --- |
| Wednesday, March 27, 2019, 12:21 PM | | |
Our editor loves his lists. After he saw my predictions for the teams for 2019, he couldn't text me fast enough suggesting (demanding) that I come up with a column for individual awards too.
Unbeknownst to him, I was going to do one anyway, so, here are my winners in the American and National leagues for the top major awards.
AL CY YOUNG – I see four candidates here, and all will be deserving. Chris Sale is as steady as they come and is always on the shortlist for this award. With his pedigree, he is tough to beat, but you could say the same about Justin Verlander. He is another guy that goes out there and throws 200 innings each year and keeps his team in every game he starts.
One of the newcomers that is gaining recognition and looks to break out finally is Luis Severino. The fact he plays on the best team in the AL gives him a great shot to win this. That's why I'm picking Blake Snell from Tampa Bay Rays to win the Cy Young in 2019. He is tough, he is durable, and he has learned how to pitch. That makes him very dangerous and the likely winner this season.
NL CY YOUNG – Once again there are four potential winners in the senior circuit and if they stay healthy will have monster years in 2019. Max Scherzer and Jacob deGrom will once again be in the mix because they have earned the reputation needed, to win these awards. A newcomer gaining a great rep is Kyle Freeland of Colorado. Many people expect him to breakout this year, and I agree. I think he finishes second to Kyle Hendricks of the Cubs. Hendricks is starting to be talked about how people discussed Greg Maddux and it does not get any better than that. If his manager will leave him in games long enough, his team is going to have a huge year, and he will be leading them to win this award.
AL MVP – I had to narrow down this list from about 15 guys to just the top four and believe me it was not easy. There are some great players in the AL right now. My top four in reverse order are, Tommy Pham of Tampa, Alex Bregman of Houston, Mike Trout of the Angels, and winning, by a whisker, will be Aaron Judge of the New York Yankees. The Yankees are going to be awesome this year, and he will be the most awesome of them all. He likely will take two out of the three legs of the triple crown.
NL MVP – There is a growing list in this league too of great players and getting it down to the top four was tough. In reverse order I see it as, Kris Bryant of the Cubs, Ronald Acuna Jr. of Atlanta, Nolan Arenado of Colorado, and Paul Goldschmidt of St. Louis will be the winner. Arenado should win it, but Goldschmidt is going to be the feel-good story of the year with writers so you may as well get used to reading about him all season.
The last two awards were so clear cut in my mind that there are no runners up and why waste your time and mine when they are no brainers.
ROOKIE OF THE YEAR – in the AL it will be Eloy Jimenez of the Chicago White Sox, and in the NL it will be Fernando Tatis Jr. of the San Diego Padres. Nobody will come close to either guy, and they are runaway choices.
COMEBACK PLAYER OF THE YEAR – is going to be as easy a pick as the Rookie pick was and they both will be undeniable and deserved. Miguel Cabrera of Detroit will have a huge year and win this going away while Yu Darvish of the Cubs will win it based on his strong comeback from last years assorted injuries.
I know it looks like a homer list with so many Cubs showing up, but when a team dominates a season, like the Cubs will this year, their players generally get recognized by the writers. The most interesting thing with this list, to me, is that the two best players in baseball don't win anything. Mike Trout and Nolan Arenado both come in second place in the MVP but at least Nolan gets to play in some playoff games to ease the disappointment.
I can't wait for the season to start.