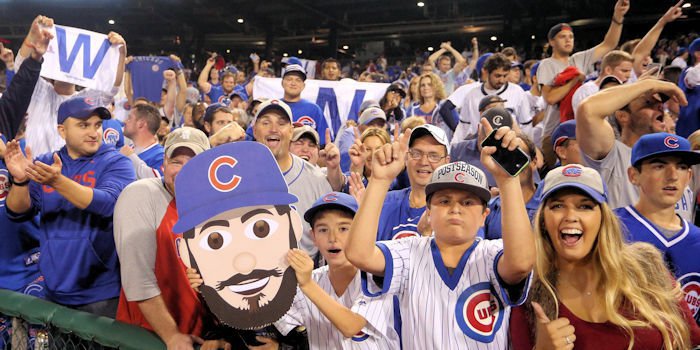 | | |
| --- | --- |
| Top 5 Must Things to do in Chicago | |
---
| | | |
| --- | --- | --- |
| Friday, April 20, 2018, 9:07 AM | | |
As the school year and winter (presumably) coming to an end, families, and groups of tourists of all ages flock to the Windy City to experience America's third largest city during the short period when it's bearable to be outside. Growing up just 14 miles from the city, I will summarize my top 5 things to do in Chicago.
No.5 Eat and Drink
Eating is a necessity to survive, and everyone loves doing it. Chicago has some of the best places to eat, drink, and eat some more. With pizza thicker than the latest dictionary and hot dogs without ketchup, you just can't beat it. There's an abundance of pizzerias throughout the city, my personal favorite being Lou Malnati's with three locations in the city of Chicago. If you're looking for a hot dog, Fatso's Last Stand in Ukranian village is the place to go. Ask for ketchup, however, and you're SOL because they won't give it to you, rightfully so. Every time I come home, I make sure I get my share of Portillo's. Italian beef, greasy burgers, and cake shakes; you just can't beat it. If you're in the city from July 11-15, the Taste of Chicago is a must. Grant Park hosts hundreds of food stands, trucks, and restaurants; and I can guarantee you won't go home hungry, assuming you bring your wallet. Wrigley Field (this is a Cubs website) is home to a great selection of food too. In my opinion, they have the best nachos in the world. Catch a homestand on the weekend and treat yourself to a gourmet sandwich prepared by a world-renowned chef such as notorious Cubs fan Graham Elliot.
No. 4 Museum Campus
If you spend a week in Chicago, it will rain. Instead of bumming around inside, take a trip to the museum campus down on the lakefront. Home to the Adler Planetarium, Field Museum, and Shedd Aquarium, people of all interests will be entertained. Should you come in October, you may find a dinosaur sporting a Cubs jersey, and I'm not talking about Fergie Jenkins. For about $100, you can buy a city pass, which grants you access to all three along with a few other attractions throughout the city, skipping admission ticket lines which is a great thing.
No.3 Grant Park and Navy Pier
These are the more touristy things to do in Chicago, but still, a must do for anyone visiting the city. Museum Campus, the Art Institute, Buckingham Fountain, and the breathtaking views of Lake Michigan are all included in Chicago's version of Central Park. In the summer you can experience Lollapalooza and the Taste of Chicago here, along with many more events. Located in the heart of the loop, restaurants and shops are all nearby. Just a 20-minute walk north is the iconic Navy Pier. During the summer, there are firework shows on Wednesdays and Saturdays, and the Fourth of July at Navy Pier is a can't miss. The mini amusement park is always a great time, if you're willing to pay for it. There are plenty of restaurants on the pier including Harry Caray's Tavern. There's always some event going on here, and it's one of the best views of the skyline.
No.2 The Willis Tower
For anyone native to the Chicago area, it is and forever will be the Sears Tower. It was painful to type "Willis Tower" for the headline. Just a block from Union Station stands the second tallest building in the world not located in Asia. 1,353 feet above the chaos that is Chicago is the Skydeck, where you can see what seems like everything. Mock your friends and tell them "I can see my house from here" might earn you a trip out the window but it's worth a try. Additionally, you can stand in a glass box that hangs over the edge of the building, letting you look 103 stories straight down. The Willis Tower is my favorite attraction in the city outside of the next thing on the list.
No.1 Catch a game at the Friendly Confines
Honestly, what did you expect me to put here? There isn't a better place on earth in my opinion. Watching a game at Wrigley is on every baseball fan's bucket list. Hangout in Wrigleyville before the game at one of many bars around the stadium, the most famous being Murphy's Bleachers, just outside the centerfield wall. Take the time to soak in the atmosphere there or at The Park at Wrigley, outside the stadium on the third base side. Once you enter the stadium, your jaw will drop, no matter how many times you've been there. By summer (if it ever gets here) the ivy will be fully grown, and you can't beat the smell of peanuts, beer, cigarettes, and hot dogs; that's baseball right there. No matter what time the game is, you'll get the experience of a lifetime. Day games you can get your sunburn on and leave the game looking like the iconic marquee sign. Catch a late afternoon game, and you might catch a sunset over the left field rooftop seats. And at night you'll get the best atmosphere, with the most loyal fans out there surrounding you for all nine innings. Wrigley Field is as full of history as the Field Museum, and is an absolute must do, for anyone visiting Chicago.