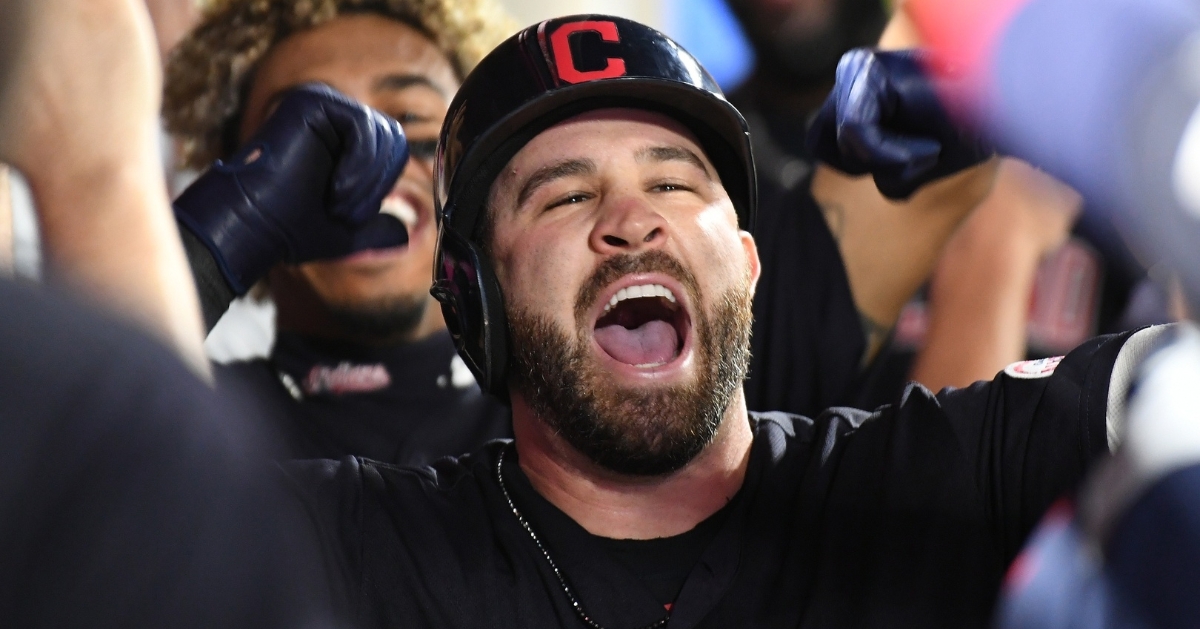 | | |
| --- | --- |
| What the Jason Kipnis signing could mean for Cubs | |
---
| | | |
| --- | --- | --- |
| Thursday, February 13, 2020, 11:10 AM | | |
One of the biggest off-season questions for the Cubs was what they were going to do with the opening at second base. After losing both Addison Russell and Ben Zobrist to free agency, second base became a huge hole that the Cubs had many options to look at. Trading Tony Kemp cleared another player off that list, but as of now, there seems to be three players in the running to earn that job out of camp.
Nico Hoerner is the favorite to win the job out of camp. At least you would think that. However, Hoerner does only have 92 games of minor league experience and just 20 games of major league experience, so questions about his overall development and if he is ready to handle the full-time job continue to pop up.
Yes, Hoerner did phenomenal in September last season and proved he is going to be an excellent big-league hitter. However, there were still holes in his game that got exposed after his first few games in the league, and pitchers are only going to use that to their advantage to expose him more. My fear with him is calling him up too early, much as they did with Ian Happ and potentially hurting his development as a player.
If he is ready, by all means, give him the job out of spring and let him run with it. If there is something in his game that needs improving, then send him to AAA even if for just a month and let him work on that part of his game. After all, a fully ready Hoerner is better than a 75% Hoerner as he is still the future of this team.
David Bote is another option that I think the Cubs will give serious thought to at second base. Bote was a SS in the minors until 2017 when he made the switch to 2B. Although he primarily has played 3B when filling in on the MLB roster, Bote has plenty of experience covering second and would be a great short-term option to use while waiting for Hoerner.
Last season's free-agent acquisition Daniel Descalso was supposed to be the starting second baseman a season ago. Still, injuries and just a horrendous offensive season ended any thoughts of that by mid-may. Back for his second season with the Cubs, Descalso would ideally love to be the starter this season. I don't see that happening as to me he is more of a bench player. I think he could fill the Tommy LaStella role this season as the primary pinch hitter who gets maybe a few starts a month.
Switch-hitting Robel Garcia is another intriguing option for second base. Not only does he play multiple positions, but the dude packs a ton of power in that bad as he led the Cubs in homers in the minors last season. However, Garcia has just 32 games of major league experience, and his high strikeout rate is to the point where the Cubs could never count on him long term.
With all these options already mentioned, you would think the Cubs have second base figured out by now. That is far from the truth, and that is what makes this Jason Kipnis signing all that much more exciting. Not only is Kipnis a minor league signing, but he has an invite to spring training, meaning he must earn his spot on the roster.
Let's face it after the injury-plagued season and the struggles he has had the past few years, not many teams were going to give him a chance this season. The fact that the Cubs brought him in and not only signed him to a minor-league deal but gave him an invite to spring shows that they believe he could potentially crack this roster.
When healthy, Kipnis was never a great hitter by any means, but he wasn't a terrible hitter. He was never going to wow you with power, speed or average, but what you got was a consistent hitter who knew how to take walks and played solid defense at second base. At one point, he would have been a decent leadoff option for the Cubs.
Of all the minor league signings the Cubs have made this offseason, this is the one I like the most. I think that not only does Kipnis have a chip on his shoulder with something to prove, but I think he surprises in camp and earns one of the 26 roster spots. Should that happen is where things get interesting.
Let's say he makes the roster and performed at a high level in spring. I could very easily see him as the opening day second baseman and being that bridge to Hoerner. That would allow the Cubs to send Nico back to AAA for a month or two, and Kipnis could hold down the fort until Hoerner is ready to go full time.
Once that moment comes, Kipnis is a veteran and would know his role on the team. His job would be to come in and help Hoerner develop as a player and contribute to the team when called upon. Given his age and experience, Kipnis just wants to win, but his signing makes things very interesting at second base, especially if he can crack the opening day roster out of camp.

Upgrade Your Account
Unlock premium boards and exclusive features (e.g. ad-free) by upgrading your account today.
Upgrade Now