| | |
| --- | --- |
| What to expect from the Cubs new cable network? Part 1 | |
---
| | | |
| --- | --- | --- |
| Tuesday, August 28, 2018, 12:33 PM | | |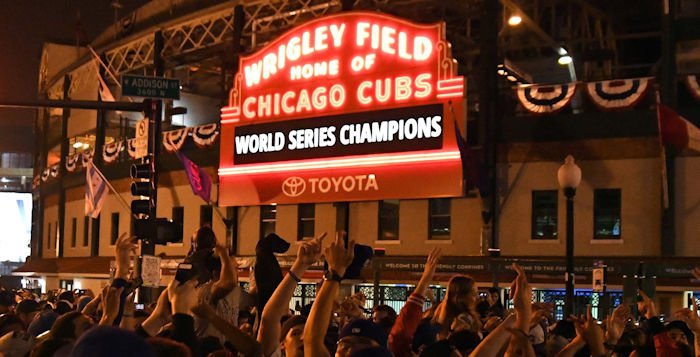 Since the invention of television, there has never been a time when Chicago Cubs baseball wasn't, at least occasionally, on over the air television. That is going to come to an end in 2019. Yesterday, it was reported that the Cubs would launch their own cable television network.
Most Cubs fans of a certain age can remember the thrill of racing home from school in time to see the last inning or two of the Cubs games on WGN-TV. This was happening all around the country once cable became the primary way people were able to get TV. WGN was the flagship for Cubs baseball, and anyone over the age of 35 can remember those days still.
In 2003 NBC Universal, the Cubs, White Sox, Bulls, and Blackhawks formed a partnership and started Comcast Sportsnet Chicago or CSN. This was the primary home for all games, except Blackhawks home games which were still not shown locally. There were the occasional games shown on WGN, and later on ABC7, with the national games still shown on ESPN or Fox, but CSN was the place to see your Cubbies play and fans grew to appreciate a TV home for their teams.
This is not to say it was without controversy as there were still large areas that didn't have cable yet in Chicago and many fans who still did not think cable was going to last. Rabbit ears were all you needed to see games for 40 years and why pay money to watch baseball?
It worked out, and in October 2017 CSN announced, as part of its new deal with NBC, that the station would be changing its name once again, this time NBC was creating regional branding by calling the local station NBC Sports Chicago and the call letters would now be NBCSC.
The idea of having your own cable channel is not new. There are currently five major systems across the country broadcasting games by a local MLB team. The Boston Red Sox have NESN (New England Sports Network), the Yankees have YES (Yankees Entertainment & Sports Network), the New York Mets are SNY (SportsNet New York), the Baltimore Orioles and Washington Nationals use MASN (Mid-Atlantic Sports Network), and the Los Angeles Dodgers own SNLA (SportsNet Los Angeles).
Interestingly, when you do some research on these local teamed owned channels the two primary topics that appear in your search are:
1. How can I get the games without buying the package?
2. How do I bypass the local blackout on MLB?
More about these later as well as Part 2 and Part 3 of this series.