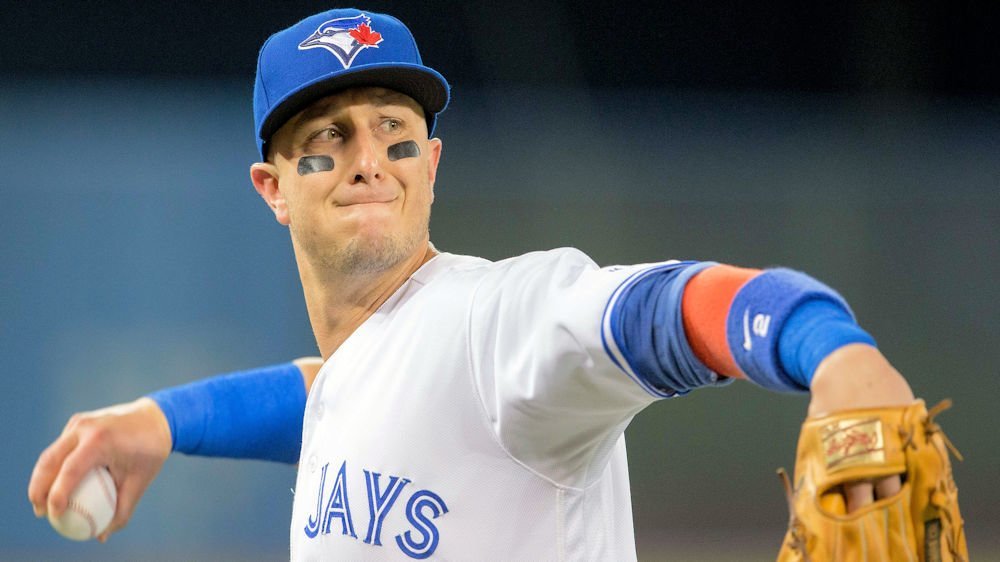 | | |
| --- | --- |
| Why Troy Tulowitzki makes sense for the Cubs | |
---
| | | |
| --- | --- | --- |
| Sunday, December 16, 2018, 8:12 AM | | |
So far as player news is concerned, the first real news to come out of the Cubs' camp this month has been the recent reports that the Cubs' are apparently in hot pursuit of shortstop Troy Tulowitzki.
People seemed to have mixed emotions regarding the news on social media, ranging from the "likes" to "anger" to the "wows."
For those that aren't familiar, Tulowitzki began his career in Colorado, where he stayed for ten seasons; the last four years have been spent in Toronto. Due to bone spurs in both of his heels, Tulowitzki, or "Tulo" as his fans refered to him, sat out the entire 2018 season.
People seem to be questioning why in the world the Cubs would be interested in pursuing a thirty-five-year-old, injury-plagued shortstop, but their choice makes absolute sense. For the record, Tulowitzki has been working on his rehab diligently, and according to his agent, he's in just about the best shape of his life. The Cubs have stated that they intend to send a scout to California, to watch him workout.
Toronto surprisingly released Tulowitzki last Tuesday, with two-years and $38M remaining on his contract, leaving the Blue Jays responsible for paying every penny of it. As a result, Tulowitzki became a free-agent and is now free to sign with any team he chooses; the kicker is, he must sign for the league minimum for 2019 and 2020, as he's already being paid for 2019 and 2020 by Toronto. The league-minimum salary is deducted from what Toronto owes him.
For any team, that equates to getting an experienced veteran for the price of a rookie, for the Cubs, it may mean more.
First, Addison Russell is ineligible until May third, as he serves out the remainder of his suspension for violating the league's domestic violence policy, and even beyond that, his future as a Cub remains in question. Don't be fooled by the contract he was tendered, whether or not the Cubs hang on to him, that was a necessary step to prevent Russell from walking away as a free-agent. I'd pay even less intention to Scott Boras's words from the winter meetings, outlining how Russell is progressing through his rehab process- again, a necessary evil.
Next, there's now a void at second base due to Daniel Murphy's departure. While Murphy has drawn interest by the Brewers recently, few teams have shown interest in slugging second-baseman, and there have been no talks of the Cubs trying to retain him. Yes, Ben Zobrist, David Bote and even Ian Happ can play second, but there's little question that despite his versatility, Baez is the Cubs choice at second base.
All off-season, I've downplayed the perceived cash-crunch in Chicago, attributing it more to the Cubs' desire to remain fiscally responsible as opposed to supporting the rumors that the team can't spend anything this offseason. Whichever scenario is the case, there's certainly nothing wrong with spending the minimum on a guy with Tulo's experience.
No, Tulowitzki doesn't have age in his favor anymore, but he's a five-time all-star, a six-time MVP nominee, and has collected two Golden Gloves and a pair of Silver Slugger awards along the way. For his career (twelve years), Tulo has compiled a slash line of .290/.361/.495, although his numbers were down in 2017. Defensively, he's averaged about 7.5 errors per season throughout his career (1264 games).
I've said since October that Freddy Galvis made sense for the Cubs, especially if their long-term plans included trading Russell, but Tulowitzki may make even more sense, based on cost and experience. Sources (yes, I really do have a couple) have told me that the Cubs absolutely ,plan on fast-tracking shortstop Nico Hoerner (the Cubs' first-round draft pick out of Stanford), so signing Tulo short term would be a cost-effective option to buy time for Hoerne while filling the void created by Russell.
The latest rumors have Tulo being pursued by about a half-dozen teams, so there are no guarantees, but he is the first player this year that the Cubs have been reported to be scouting. Again, not Harper or Machado, but a step in the right direction.
Should #Cubs try to sign Troy Tulowitzki for the league minimum salary?

— CubsHQ (@ChicagoCubsHQ) December 15, 2018