| | |
| --- | --- |
| Baker blaming Chicago mold for his players being sick | |
---
| | |
| --- | --- |
| Tuesday, October 10, 2017 7:13 PM | |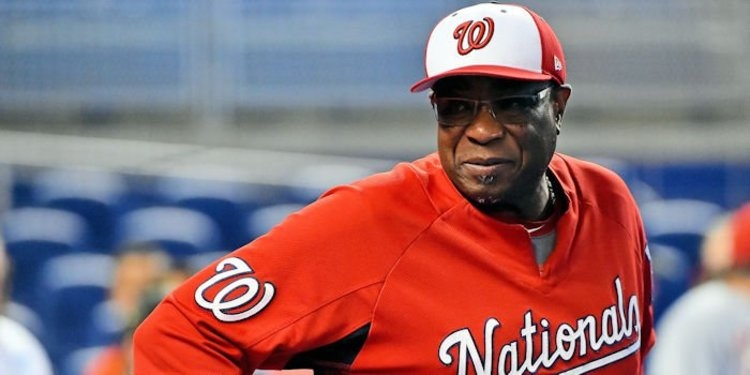 Tuesday night has to be one of the most bizarre postseason pressers by Dusty Baker ever and that's saying a lot.
Baker starts off by saying that Tanner Roark will still be pitching game 4 tomorrow because Stephen Strasburg (15-4, 2.52 ERA) is currently "under the weather."
Baker then went on to say several of his players are currently sick and not feeling well. He then contributed their illness to the mold in Chicago and their air conditioner at their team hotel.
"You know a lot of my team is under the weather with the change of weather, the A/C, hotel, air conditioner in here, Baker said. "This is the time of year for mold around Chicago. I think it's mold. I have it too."
The Nationals will be switching hotels tonight but I get the feeling that this is a bunch of excuses that Baker is laying on thick in case they lose the series.
"We have to change hotels now because they had not planned on us being there," Baker explained. "The hotels are in business, so we'll stay in another hotel."
Anyways, the NLDS game 4 featuring the Cubs and Nationals starts at 3:08 p.m. CT on Wednesday with Jake Arrieta against Tanner Roark.
Baker: "Alot of my team is under the weather with the change of weather, A/C, hotel...this is the time of year for mold around Chicago". pic.twitter.com/3dalgrTwLW

— Erin Hawksworth (@ABC7Erin) October 10, 2017
Hey Dusty Baker, my daughter stayed at the JW on Adams and then ran a marathon ... seemed mold-free ... #moldgate #cubs #gocubs pic.twitter.com/tUcMpolBU2

— Bill Phillips (@radcliffe3bee) October 10, 2017