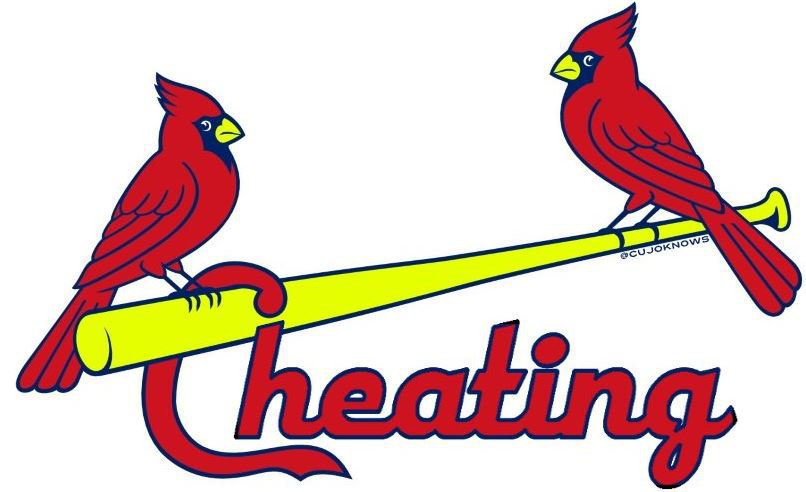 | | |
| --- | --- |
| Cubs coach calls out Cardinals about cheating | |
---
| | | |
| --- | --- | --- |
| Friday, April 14, 2017, 1:41 PM | | |
The Chicago Cubs won the Opening Series against the St. Cardinals 2-1 despite some very bizarre happening at Busch Stadium.
Cubs pitching coach Chris Bosio was interviewed on the Mully and Hanley Show on Wednesday morning and didn't hold back on his view of the questionable tactics by the home team.
"Yadi's chest protector?" Bosio said. "I wouldn't even know where to go on that. Here's a guy wearing a chest protector that has Stickum all over it. All he's got to do is the take the ball out of the glove, wipe it on the chest protector, throw it back to the pitcher, and the ball is loaded up."
Bosio is a former major league starter with ten years of experience with the Milwaukee Brewers and Seattle Mariners and even threw a no-hitter in 1993.
File this under things you've never seen before … pic.twitter.com/zgr3eT8HP8

— MLB GIFS (@MLBGIFs) April 6, 2017
Bosio knows that the Cardinals have a track record of having rather shady tactics.
"It's more one of those things like, 'Oh boy. Here we go with the Cardinals thing again. We just kind of shook it off, because we know nothing's going to happen from it, like normal," Bosio said. "I mean, in one instance, we're one gentleman sitting in jail for tampering with some stuff. But it was just comical, some of the things we saw in that series and so close together. And really, actually surprised there haven't been more things that pop up."
Javy Baez misjudged a ground ball that could have turned into a double play in the Cubs 4-3 loss to the St. Louis Cardinals during the series. Baez complained after the inning that he could not see the ground ball because of a white background advertisement directly behind the plate.
"We were surprised they didn't make a bigger deal about it as well," Bosio said. "I hadn't seen anything like that. I think the thing that was weird was also the signage in back — that also wasn't made a bigger deal about. From my understanding, MLB was the one that controls the advertising, and it just so happened that when we were in the field, the white sign in the background behind the catcher was up. And then when they were there, it was dark. I just want to know how come it wasn't flip-flopped for us. Why wasn't it white for them and dark for us?"