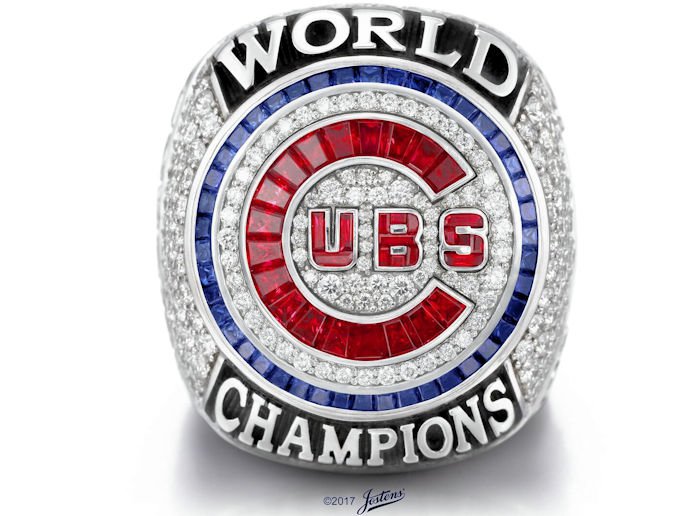 | | |
| --- | --- |
| Cubs scout selling official Cubs World Series ring | |
---
The first official Chicago Cubs World Series ring has hit the secondary market as there is a new listing from Leland's Auctions for the rarest of Cubs memorabilia.
The opening bid for the ring is $1,908, and the name of the unidentified owner is engraved on the ring.
"The ring contains 214 diamonds at 5.5 karats, three karats of genuine red rubies and 2.5 karats of genuine sapphires," the listing says. "One side of the ring features the scout's last name atop the W Flag, created from 31 round white diamonds and a fire blue corundum under stone that forms the 'W.'
As of Sunday afternoon, the listing has 13 bids and has 19 days left so if you have a ton of dispensable income laying around head over and get you a Cubs diamond World Series ring.
In case you were wondering, recent appraisers have valued the ring from $50,000 to around $250,000 in the secondary marketplace.