| | |
| --- | --- |
| Chicago Cubs: Epstein: "I am responsible for this team being under .500" | |
---
| | |
| --- | --- |
| Saturday, July 8, 2017, 6:47 PM | |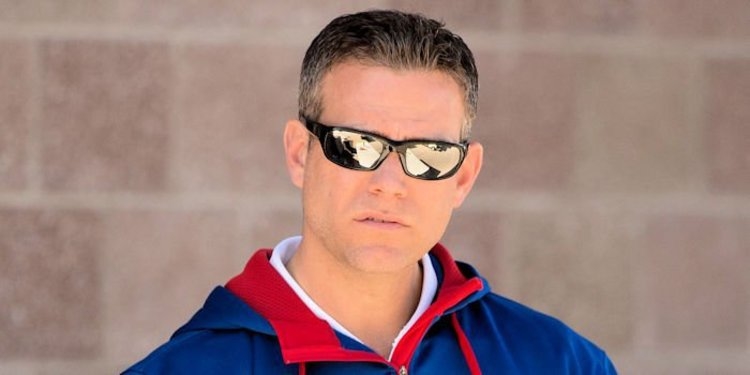 What a difference a year makes for the Chicago Cubs. Last year, the Northsiders were basking in the glory of winning their first World Series in only 108 years and now they are struggling to get above .500 record on the season through 86 games.
Cubs President of Operations Theo Epstein was on the Spiegel and Parkins Show on Friday morning and took full responsibility for his team's poor play and knows as a leader not to point the blame to others.
"When things aren't going well, it's important that we take responsibility and take accountability and take some of the load off the players," Epstein said. "I am responsible for this team being under .500. That's the bottom line."
Epstein knows that trading alway valuable players for a few prospects is not the answer for the team's long-term future.
"We're just underperforming as a group and as an organization," he said. "I take full responsibility for that. To pull ourselves out of it, we just need to play better. Guys need to continue the growth they've shown in previous years and get ourselves out of some of the disappointing performances that we've had so far. It's as simple as that. The answer is not going to be with some crazy trades. The bottom line is when you have guys that aren't performing well, if you start trading core guys when their value is down because they're not performing well, you can compound a bad first half of the season and make dramatic long-term organization-questioning decisions, and that's not what we want to do. I'm try to get the emphasis off July 31 and the emphasis on what we can all do collectively to get this group to play up to its potential. And I think we will."