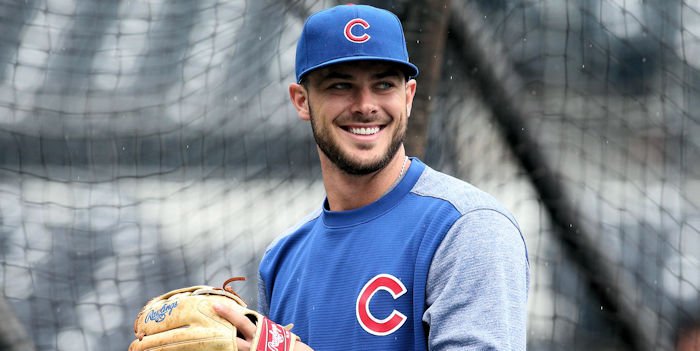 Cubs News: Kris Bryant speaks on contract extension, says he might 'Play It Out'
---
A few weeks ago reports came out that the Cubs got nowhere in extension talks with Kris Bryant and his agent Scott Boras. Bryant who will be eligible for free agency after the 2021 season said he thought it might be premature for those talks.
"I guess it's a little early," Bryant told Gordon Wittenmyer of the Chicago Sun-Times on Sunday. "I still feel super-young. I'm still getting used to all of this playing at this level. I'll listen to whatever they have to say, but I just think that it might be in my best interest to just play it out and see where things go."
Bryant will make $1.05 million this year which is a record for a pre-arbitration player and said he just wants to concentrate on baseball for now.
"I'd rather just now focus on baseball and playing and not have any other distractions off the field like that," Bryant said. "Just because it'll take away from my play on the field."