| | |
| --- | --- |
| Report: Busch Stadium will have to change distracting sign | |
---
| | |
| --- | --- |
| Monday, April 3, 2017 5:41 PM | |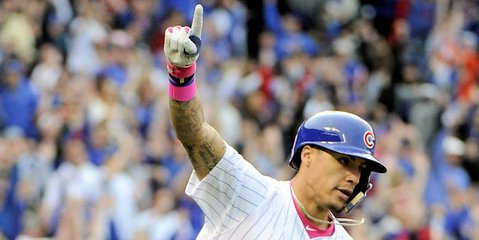 Cubs second baseman Javy Baez misjudged a ground ball that could have turned into a double play in the Cubs 4-3 loss against the St. Louis Cardinals on Sunday night. Former Cubs outfielder Dexter Fowler ended up scoring in the inning and it was the difference in the close rivalry game.
Baez complained after the inning that he could not see the ground ball because of a white background advertisement directly behind the plate. The instant replay showed that he was very slow to react to the grounder which was very unlike his normal stellar defensive play.
The Chicago Tribune is reporting that a major league official confirmed Monday that Busch Stadium will have to change signs with all white backgrounds to a blue or navy one.