| | |
| --- | --- |
| Chicago Cubs: Report: Cubs interested in trading for All-Star pitcher | |
---
| | |
| --- | --- |
| Tuesday, July 18, 2017 12:11 PM | |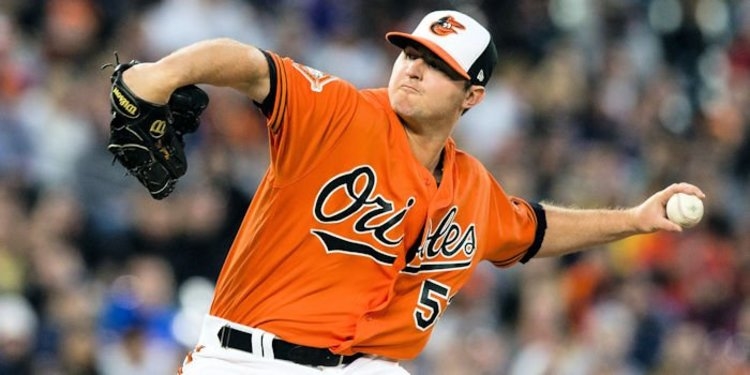 The Chicago Cubs have won four straight games since the start of the second half of the season and currently making a statement to catch the 1st-place Milwaukee Brewers in the National League Central.
However, that doesn't mean that Cubs President of Operations Theo Epstein is done making moves to improve his ballclub. The latest reports having the Cubs interested in reliever Zach Britton, a two-time All-Star, and the American League saves leader last season.
"Industry source thinks Cubs will trade for Britton," MLB's Mark Feinsaid tweeted. "If you have a chance to add Britton to your club, you do it. Theo has the minor-lgrs."
Other potential suitors for Britton include the Dodgers, Astros, Diamondbacks, and Nationals. He is currently making $11.4 million this year and over $15 million next season.
Do the Cubs need another closer to complement Wade Davis in the eighth inning? It always depends on the cost of the prospects but it would be an attractive fit for this season and would be with the ballclub in 2018.
Remember the Cubs just swept the Orioles and were able to scout Britton at his home park for three games.
Britton was activated from the 10-day disabled list from a left forearm injury on July 5. He had been sidelined since early May with the serious injury and could be a gamble that his injury could linger all season.
In 2017, Britton has five saves with 1.93 ERA, nine strikeouts, and 1.71 WHIP in only 14 total innings. For his major league career, he has a 3.20 ERA with 125 saves, 392 strikeouts, and 1.26 WHIP.
He was selected by the Baltimore Orioles in the third round (85th overall) of the 2006 MLB draft.