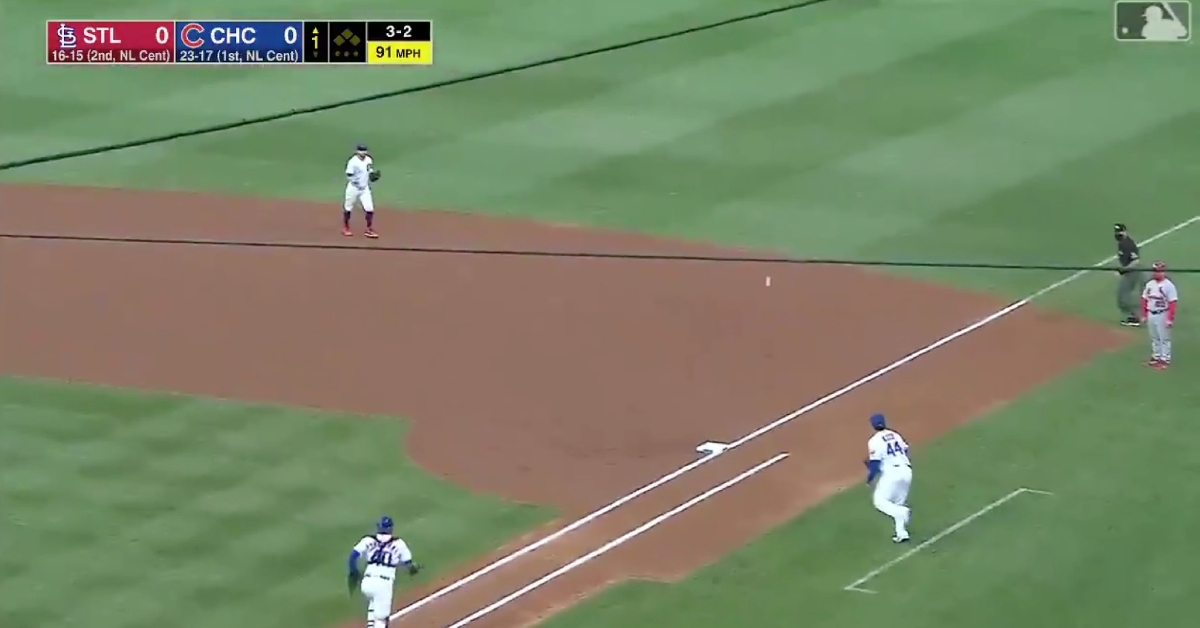 | | |
| --- | --- |
| WATCH: Howling wind plays tricks on Anthony Rizzo, who still gets Kolten Wong out | |
---
| | | |
| --- | --- | --- |
| Sunday, September 6, 2020, 7:35 PM | | |
CHICAGO — With frenetic wind blowing at speeds of just under 20 mph at Wrigley Field on Sunday, a wacky play took place in the top of the first. What had all of the makings of a popup hit into foul territory turned into a "groundout" that was anything but that.
In the first at-bat of the contest between the Chicago Cubs and the St. Louis Cardinals, Cardinals second baseman Kolten Wong got underneath a pitch from Cubs starter Jon Lester and skied it into foul territory near first base. Cubs first baseman Anthony Rizzo positioned himself to make the catch before the gale pushed the baseball into fair territory, where it came crashing down into the dirt near the bag.
Bouncing off the infield dirt with a resounding thud, the ball was subsequently fielded by Rizzo, who stepped on first base for what could only be scored as a groundout. On the very next pitch, the wind was again a factor, as Cardinals third baseman Tommy Edman lined a solo home run that was carried 400 feet out to center field.
Kolten Wong grounds out to first baseman Anthony Rizzo. pic.twitter.com/2eh3hN7M3x

— Chicago Cubs (@Cubs) September 6, 2020
Tommy Edman no tardó mucho en ponernos al frente en la pizarra. ??#STLCardenales pic.twitter.com/AXOLSzFqVd

— Cardenales (@cardenales) September 6, 2020
#STLCards 1 @ #Cubs 0 [T1-1o]:

Tommy Edman homers (2): line drive to CF (solo)

Hit: 400ft, 106.6mph, 20°??

Pitch: 90.2mph Four-Seam Fastball (LHP Jon Lester, 8)

— Home Run Tracker (@DingerTracker) September 6, 2020