| | |
| --- | --- |
| WATCH: Strop suffers hamstring injury while running out ground ball | |
---
| | |
| --- | --- |
| Thursday, September 13, 2018 11:31 PM | |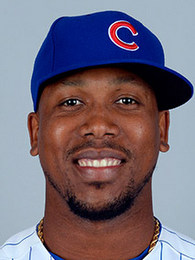 WASHINGTON, D.C. — With a move that may very well come back to bite the Chicago Cubs, Cubs skipper Joe Maddon inexplicably opted to leave closer Pedro Strop in the game for a crucial at-bat in the 10th inning of the Cubs' contest versus the Washington Nationals on Thursday. A risky move for a couple of different reasons, the choice to have Strop bat turned out as badly as it possibly could have.
For one, the Cubs were clinging to a one-run lead at the time and had the bases loaded with one out and a chance to gain some breathing room. Therefore, a double-play groundout was the lone likely outcome of Strop's at-bat that would have spoiled the Cubs' solid scoring chance, and that was just what happened.
Furthermore, as a relief pitcher, Strop is not accustomed to batting in a live game. Therefore, the lone likely injury that could have occurred in Strop's at-bat that would put the Cubs' closer on the shelf for several weeks was a pulled hamstring, and that was just what happened.
It is worth noting that Strop was, at one time, a promising shortstop prospect with a decent hitting acumen. However, having him bat with the bases loaded in a one-run game was questionable on Maddon's behalf, and the result of the plate appearance could not have been any worse.
Strop hit a sharp grounder to third base that resulted in a 5-2-3 double play, in which Strop hustled down the baseline in an attempt at beating out the throw to first. The reliever nearly reached base safely but was outed just in the nick of time. Pulling up lame at the end of his run, Strop clenched his hamstring with a foreboding grimace on his face.
The Cubs challenged the out call on the play, but the original ruling was upheld following a replay review. Prior to suffering the injury, Strop pitched 1.2 scoreless innings. Following the game, both Maddon and Strop indicated to the media that the injury would likely cost Strop a few weeks of action. An MRI on Strop's hamstring is scheduled for Friday.