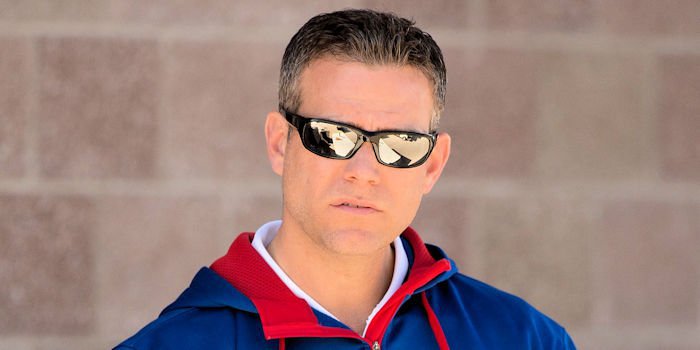 | | |
| --- | --- |
| Cubs News: Epstein might want to own a baseball team | |
---
Cubs President of Operations Theo Epstein was the main architect in helping the Chicago Cubs win their first World Series since 1908. So now that he has made millions of Cubs fans dreams up come, would he want to be a major league owner one day?
"Sure," Epstein told David Axelrod on his podcast, "The Axe Files." "Yeah, I think you can do things as an owner that you can't necessarily do as an employee, helping the team really get involved in the community and doing some great work using baseball as a vehicle to do some important work."
Epstein doesn't have time to think about one day owning a ballclub because the window is open now for the Cubs to win a lot of games.
"We have a lot more work to do with the Cubs, first of all," Epstein said. "The last time the Cubs won a World Series, in 1908, it was a back-to-back championship — they won in 1907 as well. So that's a great short-term goal for us, and we have the opportunity to win a lot, and I think our fans deserve that, because they've been through a lot with 108 years and even the last five years, we've asked so much from them, to be patient and understanding. We'd love to win a lot, especially over these next five years when we have our best players under control through 2021, basically the whole nucleus.
Epstein knows that he will always be involved in baseball in some way in the future.
"I haven't thought much beyond that. I love baseball. I think I'll always have a passion for it, I'll always want to be connected with it in some way."