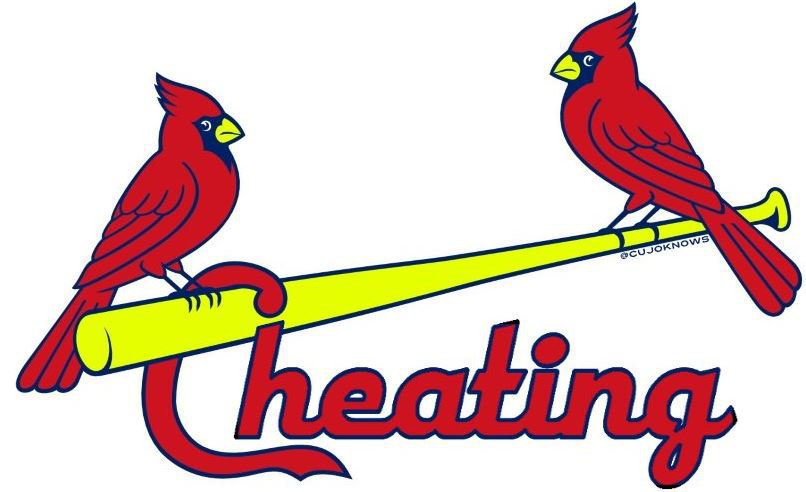 | | |
| --- | --- |
| Cardinals Hacker releases statement from jail | |
---
| | | |
| --- | --- | --- |
| Tuesday, January 31, 2017, 9:57 AM | | |
Major League Baseball announced its decision on Monday afternoon of the hacking scandal involving the St. Louis Cardinals and the Houston Astros' scouting database.
The Redbirds must award their top two draft picks (#56 overall, #75 overall) to the Astros this year and pay a $2,000,000 fine to them for restitution. The Cardinals have 30 days to pay the fine and their first pick in the upcoming draft will now be #94 overall. They previously had to give up their #19th overall pick with the free agent signing of outfielder Dexter Fowler.
A former Cardinals executive named Chris Correa pleaded guilty to five counts of illegal entry into the Astros' internal database called Ground Control. He has seen been sentenced to 46 months in prison.
Correa released a statement on Tuesday from jail on the Cardinals punishment from major league baseball.
In 2015, I admitted to unauthorized computer access and volunteered to meet with the commissioner to answer any questions and share my concerns about intellectual property theft. I offered to fly to New York. In June, I suggested a meeting during his visit to Busch Stadium. The commissioner was unresponsive.
I am unimpressed with Major League Baseball's commitment to fair and just sanctions in this matter. The Cardinals were not the organization that benefited from unauthorized access.
On December 21, 2011, a Houston Astros employee accessed proprietary data on a St. Louis Cardinals server. Later, I would learn - through unlawful methods - that Cardinals' data were used extensively from 2012 through 2014. Houston Astros employees used the data to replicate and evaluate key algorithms and decision tools related to amateur and professional player evaluation. Many individuals throughout the Houston organization, including the General Manager and Assistant General Manager, were included in email discussions about these efforts.
I accept responsibility for my wrongful actions and am paying for my debt to society. The Cardinals organization must now pay a heavy price as well.
But punishment does not function as a deterrent when sanctions are applied arbitrarily. I will have no further comment on his matter while I am incarcerated.