| | |
| --- | --- |
| Cubs announce new VP of human resources | |
---
| | |
| --- | --- |
| Tuesday, February 14, 2017 10:07 AM | |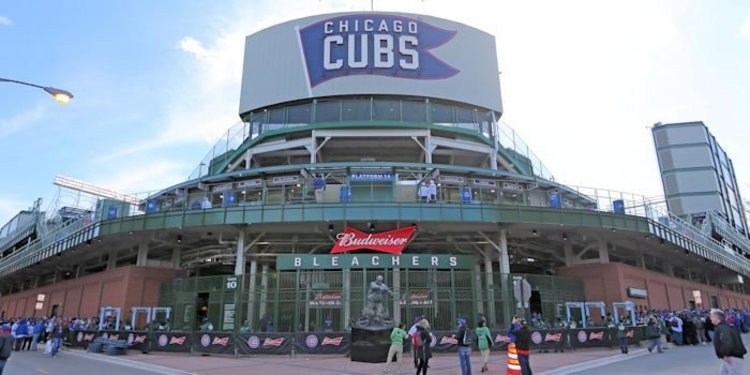 The Chicago Cubs have hired Ann Weiser as vice president of human resources. In this role, Weiser will oversee the organization's talent strategy, including talent acquisition and development, associate engagement and retention, performance management and compensation and benefits.
Weiser's career spans more than 30 years, including roles leading human resources, business integration, organizational transformation and talent development.
"We are delighted Ann is joining our organization and the timing of her arrival, given the growth in operations and new ventures, is perfect," said Cubs President of Business Operations Crane Kenney. "She brings a wealth of experience and will play a key role in supporting our outstanding team of associates during this important phase of our company's growth."
Ann's professional commitment to talent development led to her most recent engagement with the Moore School of Business at the University of South Carolina, where she served as a lecturer, executive-in-residence and consultant for the past four years. Ann taught Human Resources and Leadership in the graduate and undergraduate programs and consulted in the areas of strategy development, organizational alignment and culture change.
Prior to joining the University of South Carolina, Ann was chief human resources officer at Activision Blizzard, the world's most successful standalone interactive entertainment company based in Santa Monica, California, and one of Fortune's 100 Best Companies to Work For. During her tenure, she was instrumental in designing the business integration of Activision and Vivendi Games and led its global Human Resources function.
Prior to joining Activision, Ann was chief human resources officer at US Foods, based in Rosemont, Illinois, where she served as a key member of the $30 billion company's executive leadership team and was responsible for human resources strategy and implementation, internal communications, labor relations and safety.
In addition to US Foods, Ann has worked for several other Chicago area companies, including Baxter Healthcare, Kraft Foods and RR Donnelley and Sons.
Weiser serves on the advisory boards of University of South Carolina's Riegel and Emory Human Resources Center; You42, an early stage entertainment technology company in Atlanta; and Sea Island Habitat for Humanity.
Ann earned her bachelor of arts in Sociology at California State University, Long Beach, and completed the Advanced Human Resources Executive program at the University of Michigan.