| | |
| --- | --- |
| Cubs in the mix for six-time All-Star? | |
---
| | |
| --- | --- |
| Sunday, August 14, 2016 4:59 PM | |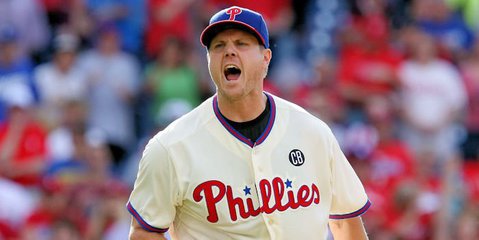 The Chicago Cubs are in the mix with numerous teams for potential relief help with veteran reliever Jonathan Papelbon according to multiple reports.
The 35-year old was released on Saturday by the Washington Nationals after he was seeking his release from the team.
ESPN's senior writer Buster Olney reported via Twitter on Sunday that the Cubs will be one of several teams that will look at Papelbon as a possible fit. The Cubs would look at him at a setup role situation.
Rewind to last season and Jon Lester urged the Cubs to acquire his former Boston teammate and buddy Jonathan Papelbon. Lester thought he would be an excellent fit for the Cubs, and the organization would help him calm some of his destructive temperament.
"Pap's a good dude," Lester said to reporters in June. "A lot of the stuff that has kind of followed him around is maybe a little misconstrued. He's obviously a strong personality. He'll definitely tell you what's on his mind, which I love. We get our asses powdered enough – I don't need my teammates to do it.
"I love Pap. I thought he would have been a good fit. Joe and 'Boz' (pitching coach Chris Bosio) and all of us would have really helped him fit in here. I think the fan base would have been really good for him.
"Theo asked me about him. And then maybe like a week later I hadn't heard anything, so I went (to Theo) and (said): 'Hey, man, I think this would be great,' and vouched for (Papelbon again)."
The Cubs ended up losing out on the Papelbon sweepstakes to the Nationals last season as he was too costly financially at $11 million.
For the 2016 season, Papelbon has a career-worst 4.37 ERTA with 17 saves (3 blown saves) with 31 strikeouts. For his career, he has a 2.44 ERA with 368 saves, and 808 strikeouts.
He is currently on the 15-day disabled list, retroactive to June 13, due to a right intercostal strain.