| | |
| --- | --- |
| Details of World Series rally for Cubs | |
---
| | |
| --- | --- |
| Monday, February 20, 2017 7:55 PM | |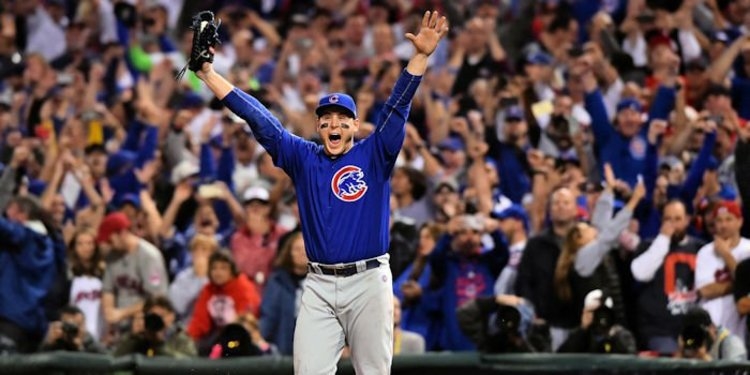 The Chicago Cubs won their first World Series since 1908 but it's not time yet to stop celebrating Cubs fans.
A rally for the 2016 World Championship Chicago Cubs will be thrown on Friday, February 24 from 11 am to 3 pm CT, by the city of Mesa at Sloan Park. Joe Maddon and several Cubs players will be in attendance and some fans will have the opportunity to take photos with the 2016 World Series Trophy.
Food, Music, and Beverages will start at 10 am CT as gates will open at 9 am CT.
"Outside the city of south Chicago, this city and this group of people are among the most excited people on the planet with the success of the Chicago Cubs," Mayor Giles said recently.
The Cubs will host the Oakland Athletics on Saturday at Sloan Park.