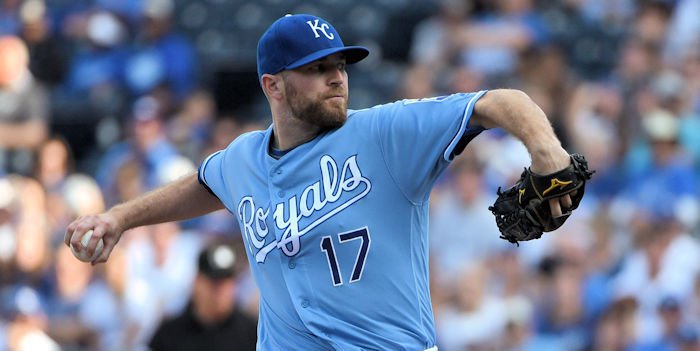 | | |
| --- | --- |
| ESPN breaks down Cubs moves during Winter Meetings | |
---
| | | |
| --- | --- | --- |
| Sunday, December 11, 2016, 11:17 AM | | |
The Chicago Cubs had a successful flurry of moves for their bullpen during the 2016 Winter Meetings with the trade for elite closer Wade Davis and reported signing of Koji Uehara.
ESPN projected that the Cubs would only lose 1.2 games from last year's brilliant 103 wins last season.
"From the Cubs' point of view, they're the World Series champions right now, so the prospect of keeping the team amazing is a lot more valuable to them than Soler's combination of low-floor and high-ceiling possibilities," ESPN said. "Soler would have had a great deal of trouble just getting the playing time to shine, and the Cubs made the logical choice not to value his presence on the roster much."
The Cubs reportedly picked up former Red Sox closer Koji Uehara to help in the 7th or 8th inning.
"The Cubs also quietly picked up Koji Uehara at the end of the winter meetings, on a one-year deal reportedly worth $4.5 million, a rare exception trend among the teams paying obscene amounts of money for relievers in free agency," ESPN said. "Uehara's not going to be closing, of course, but he still had a 3.45 ERA for the Red Sox in 2016, and ZiPS projects a 2.87 ERA in 37 2/3 projected innings for 2017. Combined, Davis and Uehara's projections amount to a 2.44 ERA in 92 innings for one year and $14.5 million, a make-your-own-Chapman sundae bar at the cost of Soler."