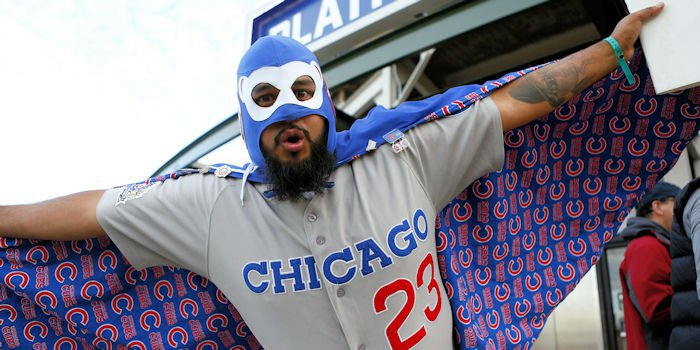 | | |
| --- | --- |
| Gambler loses bet, starts Twitter fight with Cubs | |
---
Social media is a fantastic and sometimes bizarro world and Wednesday night was no exception after the Cubs extra-inning loss to the Nationals.
A Twitter account from the handle @BetLAKings (user Jay Kins) was irrate over Hector Rondon's blown save in the 9th that prevented him from winning big on his Cubs bet.
"Thanks a lot you fools," Kins said. "I put $4k on the Under 7.5. Ending the game up 3-2 bottom of the 9th with two outs was just too difficult for u."
It's quite hilarious that Kins thought the official Cubs account had anything to do with the action on the field.
The official Cubs account responded to Kins, "Blaming us for your bad choices?"
Kins fired back, "@Cubs So me believing the Cubs will hold a lead is a bad choice? U have very little faith in your team. But like u said, u are just Twitter."
"Yeah, gambling $4K on a game you have no control over. Bad choice," the Cubs countered. "There are a lot of people #MadOnline tonight it seems."