| | |
| --- | --- |
| La Stella on Cubs: "This is where I want to be" | |
---
| | |
| --- | --- |
| Wednesday, August 10, 2016 2:00 PM | |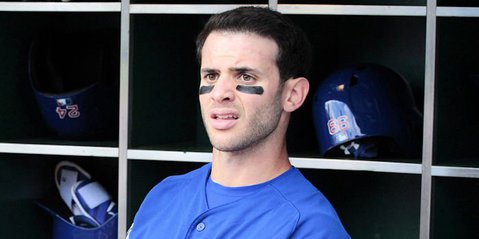 Cubs utility infielder Tommy La Stella was placed on the inactive list Tuesday as he never showed up to Triple-A Iowa after he was demoted on July 29.
"I'm a baseball player by profession. My identity is not tied up in that," La Stella said in a phone interview on Tuesday afternoon to ESPN's Jesse Rogers.
La Stella understands that the Cubs have a talented roster and tough decisions had to be made.
"It's a reflection of where I am in my life and my career," La Stella said. "I told them, 'I know you have a business decision to make.' I completely understand where they're coming from. I don't fault them for making that choice one bit. They're doing what's in the best interest of the team. I understand that 100 percent."
La Stella wants the Cubs fans and management know that he would rather retire than play for any other major league team.
"I'm not going to go play for someone else. That's not something I have any interest in doing. I'm here for a reason. This is where I want to be...I'm just waiting to hear back from the team and keeping up with all the workouts and training and hitting."
He is batting .295 with two homers, eight RBIs, and an impressive .388 on-base percentage on the season. For his career, he is a .263 hitter with four homers, 50 RBIS, and a .341 on-base percentage.