| | |
| --- | --- |
| Chicago Cubs: Lester jokes about his issues throwing to 1st base | |
---
| | |
| --- | --- |
| Thursday, December 1, 2016 12:23 PM | |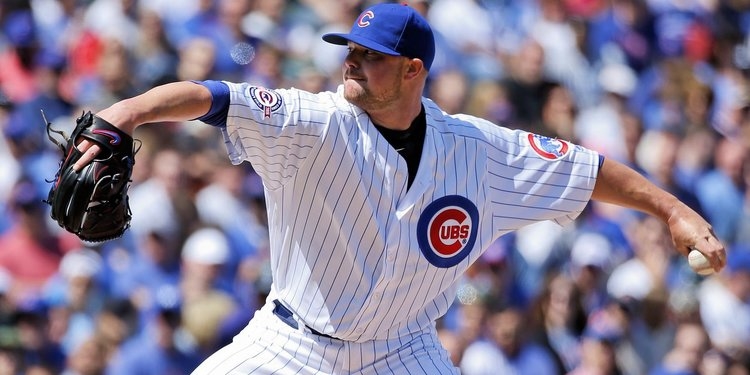 Major League Baseball agreed to a new five-year collective bargaining agreement on late Wednesday night so baseball will move on without a lockout after the Cubs won their World Series for the first time since 1908.
Veteran Cubs starting pitcher Jon Lester joked on Twitter that major league baseball didn't follow-through with his request.
"While my efforts to eliminate pitchers from having to throw to 1B didn't pass, I'm proud of the PA & Owners for coming together on a new CBA," Lester tweeted on Thursday morning.
That's funny stuff from Lester and he is one of the best follows on the Cubs via Twitter.
In 2016, Lester was 19-5 with a 2.44 ERA with 190 strikeouts and a low 1.02 WHIP. He had the second-lowest ERA in the league and posted a quality start in all of his 15 starts at Wrigley Field this season.