| | |
| --- | --- |
| Petition calls to remove Joe Buck from World Series broadcast | |
---
| | |
| --- | --- |
| Monday, October 24, 2016 10:37 AM | |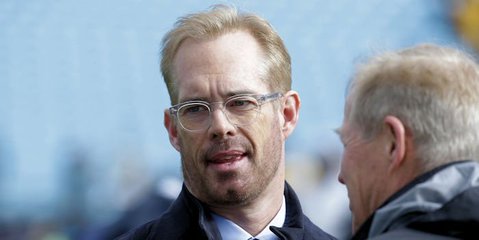 Television broadcast announcer Joe Buck appeared to anger the majority of Cubs fans on Twitter for his coverage of the National League Championship series with the Cubs and Dodgers. CubsHQ should know because we were inundated with direct messages and emails with fans not satisfied with his call of several games in the series.
A large part of the Twitterverse was angry on his "biased" coverage of the event and many patrons muted the channel or synched the television coverage with a radio broadcast. So it doesn't surprise anyone that more people are irritated to discover that Joe Buck will now be the announcer for the epic World Series between the Cubs and Indians.
However, there is a petition that was made to replace Joe Buck with legendary broadcaster and former MLB player Bob Uecker for all the World Series broadcasts. This is no joke as the petition has already been signed by 14,727 supporters as of Monday morning.
Update: The petition has 52,390 signatures on Wednesday morning.
"Bob Uecker is Bob Uecker - a national treasure. And his portrayal of an Indians broadcaster in the movie "Major League" is all-time great," petition stated. "Replacing Joe Buck with Uecker would put one of the truly great entertainers in the game on its biggest stage."