| | |
| --- | --- |
| Photo: Kris Bryant on the cover of Sports Illustrated | |
---
| | |
| --- | --- |
| Tuesday, March 21, 2017 8:57 AM | |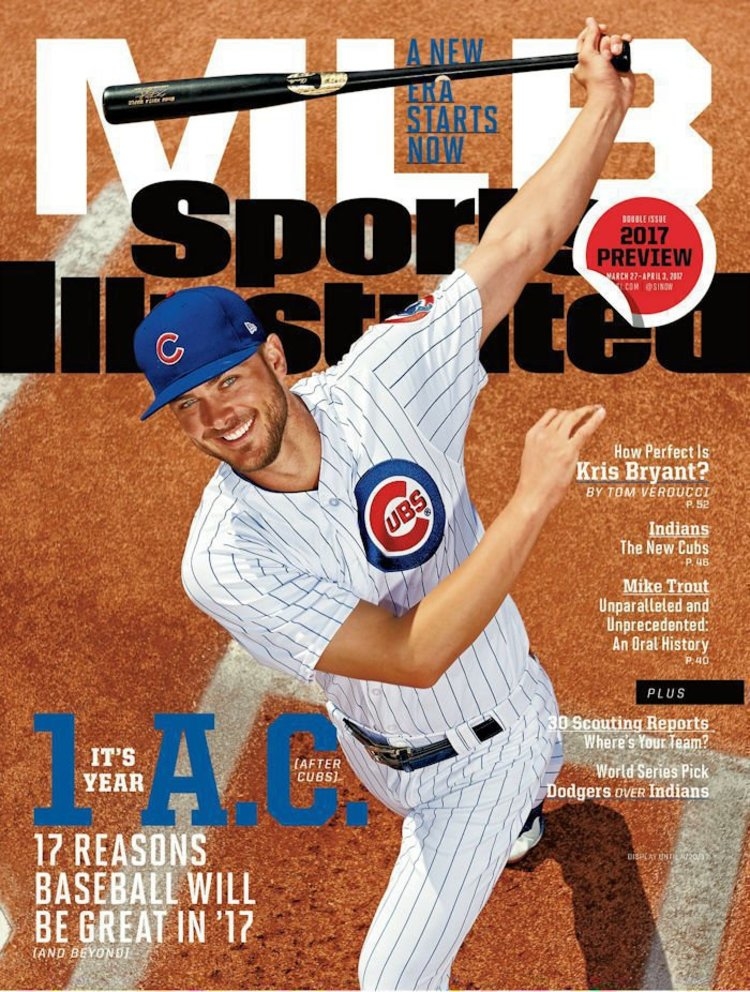 Chicago Cubs third baseman Kris Bryant is one of the top players in the majors as he led the Cubs to win their first World Series since 1908 and also took home the National League MVP award in only his second season in the big leagues.
To keep pace with Bryant's popularity, Sports Illustrated has put on him on the cover for one of their three MLB preview issues that will hit newsstands.
"How Perfect is Kris Bryant" is a story by Tom Verducci featured inside the magazine.
In 2016, Bryant hit .292 with 39 homers, 102 RBIs, and an on-base percentage of .385. In two seasons at the big league level, he has batted .284 with 65 homers, 201 RBIs, and .377 on-base percentage.
He was drafted by the Chicago Cubs in the first round (2nd overall) in the 2013 MLB Draft.