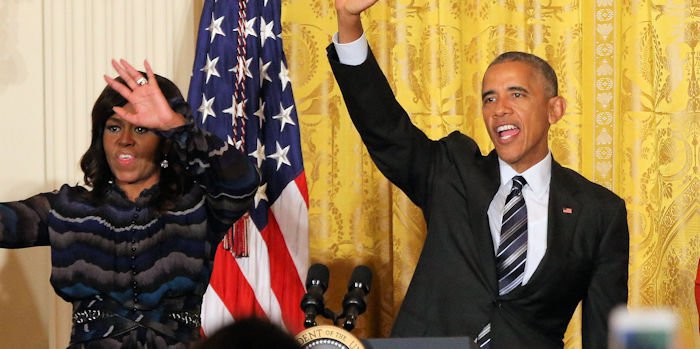 | | |
| --- | --- |
| President Obama "pleased" with the Cubs playing well in 2016 | |
---
President Obama is a noted diehard Chicago Whitesox fan but is pleased that the rival Cubs are playing well in 2016 according to White House Press Secretary Josh Earnest on Wednesday.
"The president is a loyal Chicago White Sox fan, and in his mind when it comes to evaluating baseball teams that's the team that comes first," Earnest said. "But the president is also a champion of his hometown and he's certainly has been pleased to see the Chicago Cubs play so well this year."
"It's been a long time coming, and Cubs fans have been waiting a long time for a team that looks like this," he added. "The playoffs and baseball are exciting, and I know the president's looking forward to tracking their progress in the playoffs."
The Cubs will battle the Giants on Friday night at Wrigley Field.