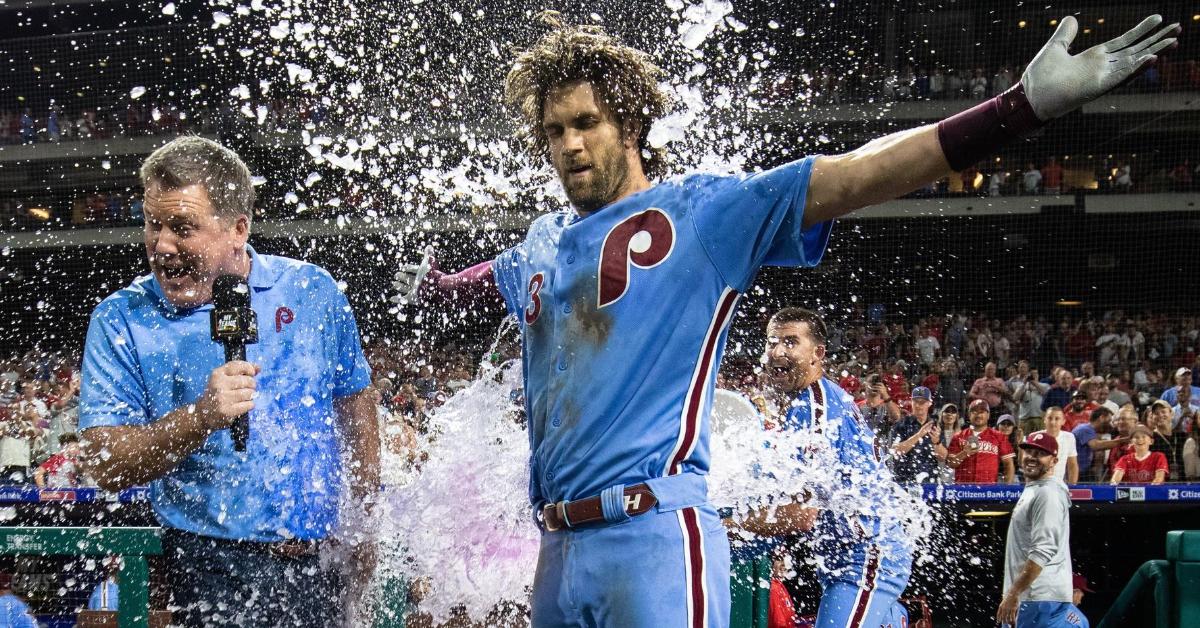 | | |
| --- | --- |
| Bryce Harper had Cubs at top of his list in 2019 | |
---
| | | |
| --- | --- | --- |
| Thursday, January 21, 2021, 3:22 PM | | |
The Chicago Cubs are in the middle of a roster turnover this offseason.
One of the players that are still on the Northside is Cubs third baseman Kris Bryant.
Bryant was on Red Line Radio on Thursday and shared that his buddy Bryce Harper really liked the Cubs, and it was on top of his list in free agency in 2019.
Obviously, the Cubs had financial issues and couldn't pull the trigger as he went to the Phillies on a mammoth 13-year, $330 million deal.
"We went out to dinner one night at Steak 48 there, in Chicago," Bryant said on Red Line Radio. "We were just talking, and I said, 'Man, it would be so cool if you came to Chicago.' And he said, 'Honestly, it's top of my list.' I thought we really had a chance to get him. I kind of forget the situation and who we signed, or whatever, but he really loves Chicago. He loves coming to the city, eating there. I mean, who doesn't like coming to Chicago? I'm kind of bummed out that we missed out on that opportunity."
Not sure Cubs fans wanted Bryant to share these details as it only hurts as the Cubs have had their championship window close the last few years.
The Cubs ended up having Albert Almora Jr., Jason Heyward, and Mark Zagunis starting Opening Day 2019.
Harper went on to hit .260 with 35 homers and 114 RBIs that season.
Now that a few years have passed, Kris Bryant gives some insight to the Cubs and Bryce Harper saga during his appearance on Red Line Radio's latest podcast.

Bryce Harper WANTED to come to Chicago. pic.twitter.com/aF9apINj8d

— Cubs Live (@Cubs_Live) January 21, 2021