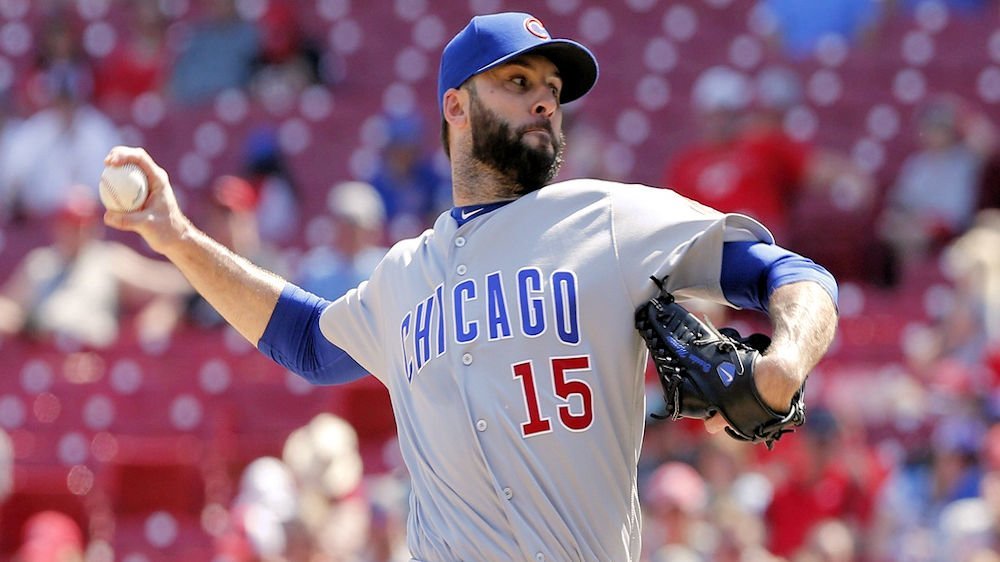 | | |
| --- | --- |
| Cubs reportedly make decision on Brandon Morrow | |
---
The Chicago Cubs will buy out Brandon Morrow and Derek Holland's contracts instead of exercising their 2020 team options according to a report on Tuesday by the Chicago Tribune.
Morrow's option was for $12 million with a $3 million buyout while Holland's was set at a ridiculous $6.5 million buyout with only a $500K buyout.
Morrow could never stay healthy as he didn't pitch a single inning in 2019 and only 30.2 innings in 2018. It was probably the best idea to part ways with the oft-injured standout reliever. He was desperately needed the last two seasons and just wasn't able to contribute in the pen because of elbow problems.
The Cubs are also expected to pick up options on Anthony Rizzo ($14.5 million) and starting pitcher Jose Quintana ($11.5 million). The unofficial captain of the Cubs is a no-brainer to be picked up and 'Q' is an innings eater that hopefully will have a bounce-back year in 2020. The one thing you can say about Quintana is that he takes his starts and isn't injury proned.
There are three other pitchers that have team options that is still unclear how the Cubs will proceed with including Tony Barnette ($3 million), lefty Kendall Graveman ($3 million), and righty David Phelps ($5 million).
Graveman is an exciting piece that could be kept as a possible starter type down the road in 2020.