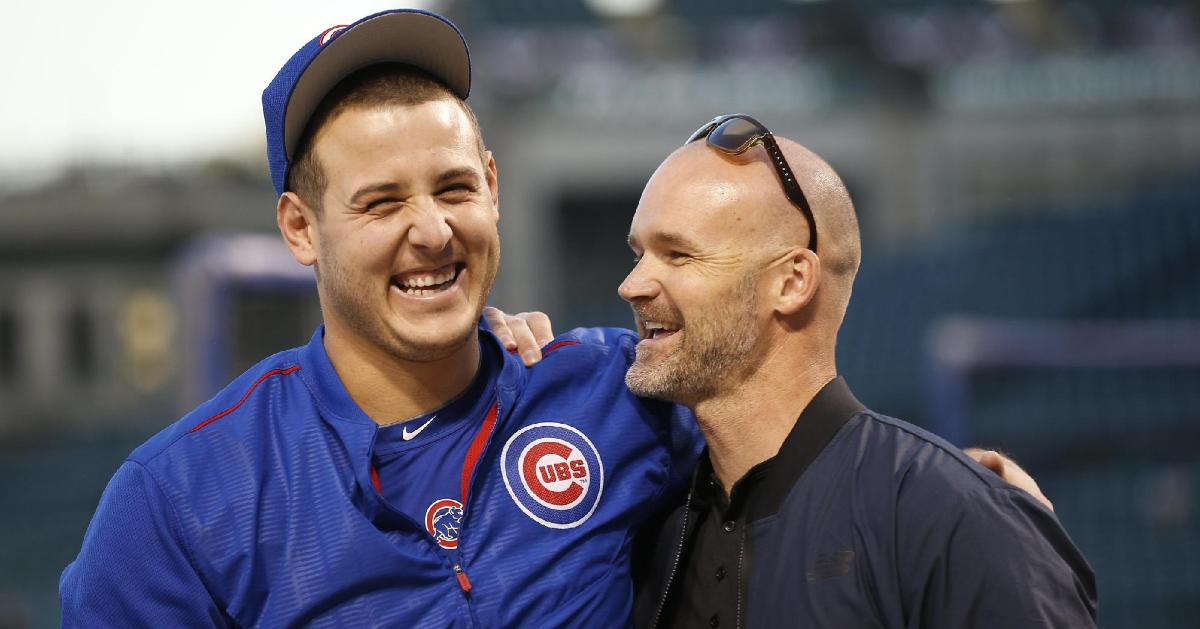 | | |
| --- | --- |
| David Ross defends Joe Maddon, says Cubs should not fire him | |
---
| | | |
| --- | --- | --- |
| Wednesday, September 25, 2019, 12:12 AM | | |
CHICAGO — In recent weeks, former Chicago Cubs catcher and team leader David Ross, who was a member of the 2016 World Series squad, has been mentioned by reliable sources in discussions surrounding who the Cubs' manager could be in 2020. Current Cubs skipper Joe Maddon's contract will expire at the conclusion of the 2019 slate, and Maddon is not expected to be retained should the Cubs fail to advance to the playoffs.
Ross was interviewed by Chicago sports-talk personality Mark Carman on Tuesday and discussed how he felt about being mentioned in managerial rumors pertaining to the Cubs, saying, "Honestly, it's a huge honor. People think you are the best guy to run an organization, such a prominent organization. It's a huge honor. People have no idea what Joe Maddon has brought to the team, what he has done, his resume."
Using an aphorism in his defense of Maddon, Ross stated that "the grass isn't always greener on the other side" and let it be known that he thinks that the Cubs would be making a mistake by moving on from Maddon. Ross currently works for ESPN as an MLB commentator and studio analyst, but he admitted to Carman that he has aspirations of one day becoming a big-league manager.
"Do I one day have an itch to manage?" Ross rhetorically asked Carman. "That's definitely crossed my mind with all the rumors that fly around. And do I want to put my stamp on a team and the things I believe in? Of course. You see things, even as a casual fan, you start to want to kind of do things your way."
Ross has never coached, let alone managed, in professional baseball, as the former backstop went directly into the media world after retiring in 2016. However, Ross' close relationship with several of the star players in the Cubs' clubhouse, particularly starting pitcher Jon Lester and first baseman Anthony Rizzo, could potentially make him an attractive option for Cubs management if a managerial search were to take place this fall.
When asked about the chance to manage an MLB team, Ross responded, "It's all about opportunity. I think when you have to give up and sacrifice family time, it's got to be worth it. I don't do things halfway. I go all in, so that's a huge commitment from me. It's definitely flattering to hear those rumors."
PODCAST- Spoke with @D_Ross3 about his desire to potentially manage the #Cubs. He didn't rule it out... while also praising Joe Maddon. https://t.co/413fQj8F9v

— Mark Carman (@thecarm) September 24, 2019