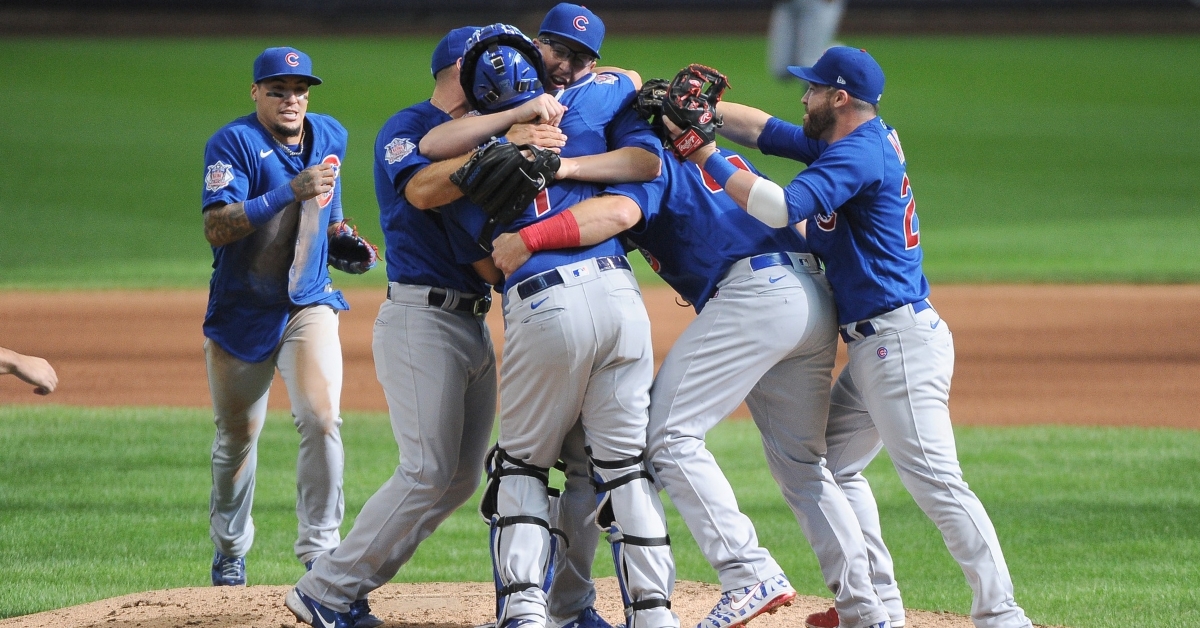 | | |
| --- | --- |
| Alec Mills ready for any role for Cubs in 2021 | |
---
| | | |
| --- | --- | --- |
| Saturday, February 20, 2021, 7:01 PM | | |
Alec Mills is a soft-spoken MLB pitcher whom the Cubs acquired from the Kansas City Royals in 2018. Throughout his career, Mills has bounced around from AAA to the MLB as both a starter and reliever.
Mills had a few starts here and there with the Cubs in 2018 and 2019 but spent most of his time in the bullpen late in the season. 2020 was a different story as Mills was not only on the roster for the entire season but landed as the team's No. 5 starter once spring training ended.
For the most part, Mills held his own, but the season was filled with ups and downs. In 11 starts compiling 62 innings, Mills went 5-5 with a 4.48 ERA and 46 strikeouts. His first three starts saw him post an ERA under 2.00, while his next three starts saw that ERA rise to north of 7.00.
That is how the season went for him as he showed flashes of being a great pitcher but then showed struggles.
However, no moment was better than September 13 in Milwaukee when Mills tossed a No-hitter against the Brewers. Although an unorthodox no-hitter, it was a no-hitter none the less and that is something Mills will remember for the rest of his life.
With that season in the rearview and pitchers and catchers in camp ahead of the 2021 season, Mills is prepping to be the team's No. 5 starter once again but will be ready for whatever role the Cubs give him this season.
With Tyler Chatwood, Yu Darvish, Jon Lester, and Jose Quintana no longer on the roster, the Cubs had to remake their starting pitching on the fly through trades and free-agent deals. Kyle Hendricks will still be the team's ace, but the rest of the rotation will be tough to figure out. As things sit right now, I would expect Zach Davies (Acquired in the Darvish Trade) to be the team's No. 2 with newly reunited Jake Arrieta to slide to the No. 3 spot.
The back of the rotation is where the most competition will be had as six arms fight for two spots. Trevor Williams was signed as a free agent so look for him to be the favorite to land in the No. 4 spot. That leaves five guys fighting for innings and for that final spot. Shelby Miller will be given a look this spring, as will prospects Cory Abbott and Tyson Miller. The Cubs have even said that Kohl Franklin will get looks this spring as they try and figure out the best option for the fifth spot.
The two names that appear to have the inside track are Mills himself and Adbert Alzolay, who emerged late last season. In terms of pure stuff, Alzolay would have the edge over Mills, especially if his new slider continues to be an outpitch.
Mills has the advantage in terms of experience as he a ton more innings under his belt as a starter.
Coming off a season where teams played 60 games, going to 162 games could be a challenge in how many innings a pitcher's arm can handle. Guys like Alzolay and Mills especially fall into this category as they could be limited to 120 innings or less. If that is the case, Chicago could go with a six-man rotation in the first couple of months of the season in hopes of keeping arms fresher for longer.
The one advantage that Mills has over Alzolay and everyone for that final starting spot is something not often talked about. Mills is out of options this season, meaning he must make the major league roster or release it to the public. Alzolay has an option year left, so the Cubs could choose to send him to Iowa to open the season, which allows them to monitor his innings.
This could be a good thing for a couple of reasons. First, it would allow Mills to slide into the fifth spot, and Alzolay would head to Iowa to get a little more seasoning. Secondly, the Cubs could monitor Mills and Alzolay's innings, especially when they threw a ton last season. Third, it would give David Ross flexibility to move Mills to the pen come July and then promote and slide Alzolay into the rotation the final few months. That way, not only will their innings be in line where the Cubs want them to be, but Mills would get a chance to start and allow Alzolay to develop more as a pitcher.
It will take more than five starters to get through the season this season, especially when innings were limited last year. Mills knows this and hence why he is ready for any role on this team. Mills wants to start, but the Cubs have invested so much into Alzolay that moving him to the pen may not be a great idea.
Mills has the experience as both a starter and a reliever, and he could be an excellent option for the Cubs to use as a swingman.
That will be one of the many hard decisions for Ross to make this spring and is certainly a storyline to watch all season. It is great to have Cubs baseball back, and the season is right around the corner.

Tags: Cubs Baseball
,
Alec Mills
,
Tyler Chatwood
,
Yu Darvish
,
Jon Lester
,
Jose Quintana
,
Kyle Hendricks
,
Zach Davies
,
Jake Arrieta
,
Cory Abbott
,
Tyson Miller
,
Kohl Franklin
,
Adbert Alzolay
,
David Ross