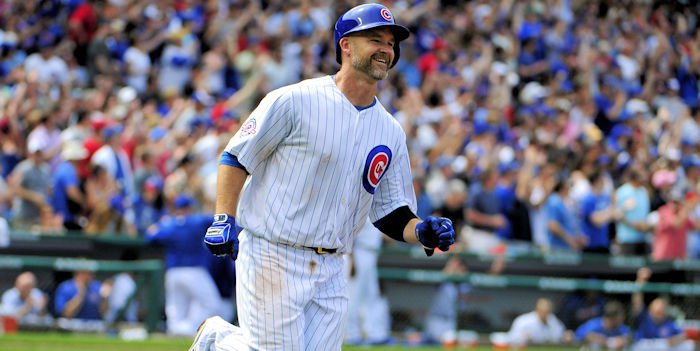 | | |
| --- | --- |
| Breaking down the Cubs' Managerial Search | |
---
| | | |
| --- | --- | --- |
| Friday, October 18, 2019, 8:23 AM | | |
As the postseason the Cubs missed is in full swing, the quest for the next top man in the organization is winding down.
The Cubs have announced that they have interviewed various candidates, and Theo made sure to be clear that they were going to be "thorough" in their search.
So let's break down the candidates available to become the Cubs' next manager.
GABE KAPLER
After an underwhelming first year as Phillies manager, Kapler was let go- becoming a managerial free agent.
PROS: Kapler has had some experience as a professional manager in a major market and has displayed the ability to handle the responsibilities that come with it.
CONS: Kapler's team with many huge contracts underperformed, not making him a particularly good fit for the Cubs.
The Cubs' first base coach in 2019 was another candidate who interviewed for a promotion.
PROS: Venable had the reputation of a future coach in the big leagues, gets along with the players, and knows the front office very well. It would come pretty cheap.
CONS: Venable has never managed a pro team.
Joe Maddon's right-hand man in what was a disappointing 2019, the Cubs' bench coach interviewed you fill Joe's vacancy as well.
PROS: Loretta has good relationships with both the current Cubs team and the front office. Everybody has raved about his ability to manage at some point in his coaching career.
CONS: Loretta has also yet to be a manager in his career. Also, coming in an offseason where the Cubs are looking for a change- hiring Joe Maddon's right-hand man may not be too smart.
FAVORITES
JOE GIRARDI
The former Yankees manager has spent the last two seasons out of baseball in the booth. Girardi was asked to interview to manager his hometown team.
PROS: Girardi is the only candidate who has been successful as a manager in the past. Girardi has a World Series under his belt and was successful in managing against Theo's Red Sox. Girardi has a reputation for being a coach who is a bit harder on players and demands accountability - something Theo has expressed that he would like to see out of Joe's replacement.
CONS: Girardi has been out of baseball for two years. He has also always been criticized for being too old school while the game was adapting analytically around him.
JOE ESPADA
The current Astros bench coach would need to wait until the current season's fate to be decided before he gets announced as manager. Nonetheless, Espada was afforded an interview.
PROS: Espada is excellent with the Hispanic community, a community where many Cubs fall. Espada would also be becoming from a vastly successful organization, so forward-thinking that the Cubs are trying to be more like them. Not to mention, the last Astros bench coach who was hired as manager won the World Series in his first season (Alex Cora, 2018 Boston Red Sox).
CONS: The Cubs would have to wait some time to announce the new manager. Plus, Espada is another coach who has never managed players besides the 2013 WBC and has not been in the National League.
The 2016 World Series Champion and current broadcaster and front office member of the Cubs is the favorite to be named manager.
PROS: The majority of the team not only knows him but adores him. Many of them have gone on record saying how much they miss his leadership in the dugout or even how they felt as he was managing when he was in the dugout with them. Ross is a fan-favorite, has excellent relationships with the front office, and would be part of the new young crowd of managers who have had success (Alex Cora and Aaron Boone, to name a few).
CONS: David Ross has been out of the dugout for three seasons and has no coaching experience what so ever.
Things to note:
--Joe Maddon has been announced as Angels manager, returning to where he began his coaching career at.
--Joe Girardi is also interviewing with the Mets among other teams.
--Kapler is the least likely candidate.
--Loretta and Venable have had good ties with the Padres organization, so keep an eye on them for the Padres opening.
--Girardi's interview lasted 8 hours.
--Espada's interview was "sensational."
It seems like the majority of the fan base has been trying to decide between Joe Girardi and David Ross.
Girardi seems to fill what the Cubs are looking for in their change from Maddon while Ross has looked to be groomed to be a manager by the current front office.
A dark horse candidate is certainly Joe Espada.
It is rumored even that the search is down to two candidates, Ross and Espada. However, that has not been confirmed or announced by the front office.
It's important to remember that even if the Cubs hire a new Joe, the grass isn't always greener.
Prediction on next Cubs manager: David Ross