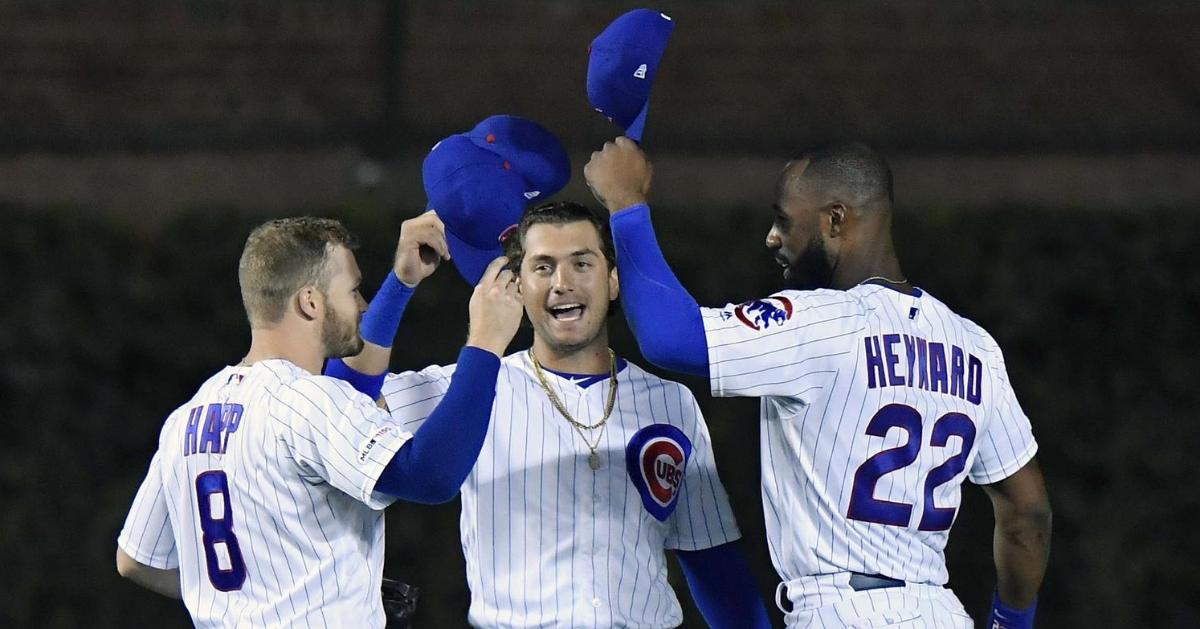 | | |
| --- | --- |
| Commentary: Cubs Con 2020 was not 'Some kind of wonderful' | |
---
Over the weekend, I wrote a commentary about how I sensed there was something strange about the convention. After receiving a few boos and jeers from a handful of readers, I chalked it up to a mantra that I have lived my life by Perception is reality.
As I was reading articles for this morning's column, I stumbled upon a subscription-based piece by Andy Dolan (The Athletic) entitled, Cub o' coffee: All weekend long, the Cubs must've been thinking, 'Let's see if they'll believe this. As I read Dolan's article, it became clear that I wasn't the only one who felt the convention seemed more like a sales pitch to uneasy buyers than it did a pep rally to energize the fans.
Dolan points out that Ryan Dempster opened the "festivities" by singing a parody of Grand Funk Railroad's "Some Kind of Wonderful," with the words customized to fit the Cubs' offseason.
We don't need to spend a lot of money; we don't need a big new arm …"
was how Dempster began the song; clearly, Tom Ricketts wanted to set the tone for the convention (and season) early.
Ricketts undoubtedly wanted to start conditioning the fans early, so there were no surprises when the Hot Stove finally gets shut down for the winter. Not that the fans didn't already have a clue that this winter would be even quieter than last, but having Dempster sing a song with that message to open the ceremony indicates that Tom wants to drive the message home in the waning weeks of winter.
"Bear with us," Theo Epstein said at the Cubs Convention. That's an honest slogan going in spring training: https://t.co/hBAZAuWvb5

— jon greenberg (@jon_greenberg) January 20, 2020
"If the Cubs feel like the leadership stayed on message at the convention, that message was clearly, 'Let's see if they'll believe this.'" -Andy Dolan
Dolan goes on to point out that Tom Ricketts and Jed Hoyer spent the weekend trying to sell the idea that "just because they haven't made any moves yet doesn't mean they won't, but if they don't, they are good enough to contend with the roster, as is." Dolan says that this message is going to be hard for fans to digest, as the team is "objectively less talented than last year's."
This is where the author and I part ways in agreeing. I've said before that I think this team can win (and contend) with the current roster, but I seem to be among the few who believe so. I don't think the team is any less talented, though I do believe that an inability to re-sign Brandon Kintzler and Nicholas Castellanos will cause a noticeable shortage in their respective areas of play. With the exceptions of Castellanos and Kintzler, most of the guys who left either had terrible seasons or were dead weight (think David Phelps and Derek Holland).
Offensively speaking, if the current players can avoid injury and reasonably improve themselves at the plate, they'll be able to compensate – at least some – for the plethora of hits that Castellanos would likely provide. Comparatively speaking, Javier Baez and others had atrocious offensive campaigns last year, especially with runners in scoring position, but if David Ross can do anything to help that situation, the Cubs are going to score runs. For what it's worth, I still think the Cubs have better than a 50/50 chance of re-signing Castellanos.
Without players like Pedro Strop, Steve Cishek or Kintzler on the roster, guys like Rowan Wick, Brad Wieck and Kyle Ryan are going to get more innings, along with the chance to really prove themselves.
I digress.
Almost as important as instilling the message about the lack of free-agent signings and trades, Tom Ricketts was tasked with selling the Marquee Sports Network to die-hard fans, many of whom still have no idea how they'll even receive the programming.
The night had already started awkwardly for Tom when his mention of the Marquee Sports Network during his opening remarks was met with a very loud chorus of boos. He couldn't believe what he was hearing." -Andy Dolan
Yikes. Fans booing owner Tom Ricketts about Marquee network wasn't a great start to #CubsCon pic.twitter.com/AVg4ui4ntb

— Madeline Kenney (@madkenney) January 18, 2020
(By the way, why doesn't the Cubs' name appear anywhere in the name of the network?)
The Network will likely generate revenue by the end of its second year, but whether or not Ricketts will use that for the roster remains to be seen. Some of Theo Epstein's signings have left a bitter taste in Tom's mouth, and many sources indicate that "maintaining the status quo" will become the norm for Chicago.
While I'd agree with Dolan that Tom Ricketts used the convention as a bit of a sales pitch in an attempt to soothe weary fans, I really don't think it was as bad as Dolan makes it out to be. Over the last five years, Cub fans have set their sights on winning, with two straight winters providing bitter little pills to swallow.
In Ricketts' defense, he's poured a lot of money into players that haven't exactly panned out, and as Tom pointed out, the number of dollars spent haven't equated to wins. Let the Cubs focus on retaining the core members that they can. Don't look for big trades (other than maybe Kris Bryant) this winter, and prepare for prospects, not superstars, in return. The message from 1060 W. Addison and the Sheraton was clear:
The bank has closed, and we're going with what we've got.
Thank you fans for joining us at the 35th Annual #CubsCon! pic.twitter.com/RsmlMsSXuk

— Chicago Cubs (@Cubs) January 23, 2020

Upgrade Your Account
Unlock premium boards and exclusive features (e.g. ad-free) by upgrading your account today.
Upgrade Now