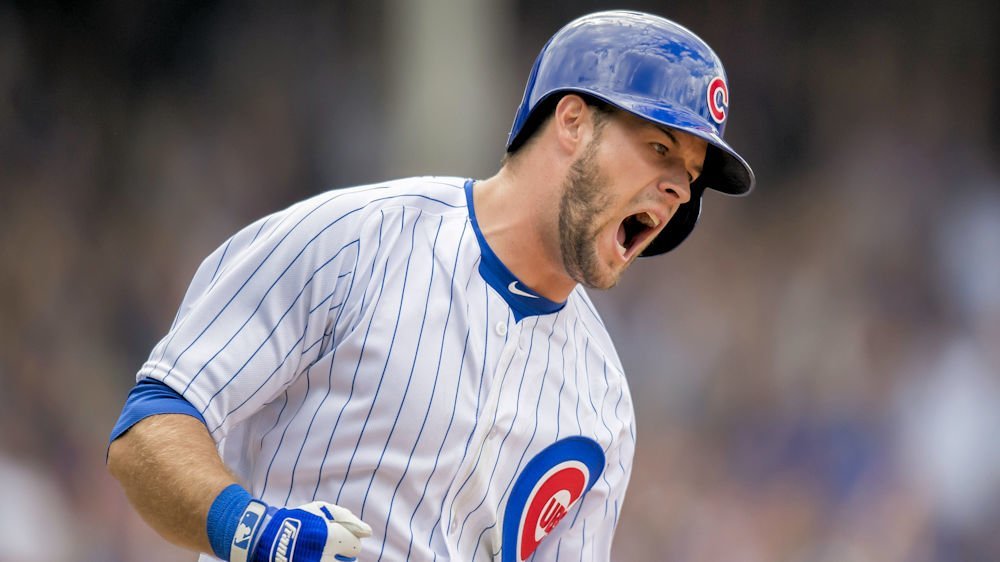 | | |
| --- | --- |
| Commentary: Life is definitely not as good without baseball | |
---
| | | |
| --- | --- | --- |
| Tuesday, April 28, 2020, 8:04 AM | | |
Life is definitely not as good without baseball – or the other professional sports that came to a screeching halt since this pandemic started. With the reopening of the country (man, that sounds strange to say), I believe we'll see the return of the NHL, NBA, and most importantly, in my humble opinion, Major League Baseball. This country wants its sports, and I believe it needs them as well.
Leisure time – something that we, like it or not, have an abundance of these days – has become the norm. The problem is there's not much to do. Most of the network TV shows are ending – or have already concluded – their current seasons. Live sports would help fill that void unless you're happy binging on Netflix or watching a bunch of reruns on network TV. It had been forever since my wife, and I latched onto a network show, but without baseball to watch, our behinds spend a lot more time on the couch.
Unfortunately, the seasons have now ended for most of the shows that we started watching. Better Call Saul, Deputy and The Rookie" are done for now, and it won't be long before For Life and Station-19 wrap up their seasons. We've now watched all five seasons of Breaking Bad for a fifth time, completed Season-3 of Ozark (great ending, by the way), and we've watched all of the train wreck known as Tiger King. If you have any suggestions for good TV viewing, please let me know – I can only watch reruns of Two-and-a-Half Men for so long.
I suppose if there's an upside to not having the ability to watch the Cubs, it has to be that I'm getting more stuff done around the house. I'd put off working on our remodel for almost a year, but I'm finally motivated – and available – to get some more of it done. We've decided to sell the place for several reasons, the biggest being to escape the monotony of living near Joplin, MO – so at least I have that extra motivation to keep working on the house. Trust me, when Kris Bryant said that St. Louis was boring, he grossly under spoke; the entire state of Missouri is boring. I digress.
Statistics indicate that the country is suffering from an overall state of depression since the pandemic started. The number of unemployment claims now exceeded 25 million, food lines are growing, and suicide rates are increasing. I'm not suggesting that the return of MLB (or other sports) is going to help feed a family, provide a paycheck, or cure the anxiety and depression, but I think it would help ease the stress and tension that many are experiencing.
There always seems to be that little hint of feeling bummed out when a regular season ends – trust me, I go through it every November – but this pandemic has taken the word melancholy to an entirely new level. MLB fans didn't even get to enjoy the end of spring training, much less the exuberant feeling that fans experience come Opening Day.
Baseball is important to Americans, so much so, that congress has gotten involved with issues in the sport at various times throughout MLB's history. You saw them hold hearings over the steroid scandal, and most recently, they've been involved with MLB's plan to cut minor league teams.
There's a reason they call baseball "America's pastime." MLB is the country's oldest professional sport, having been formed in 1903, followed by the NHL (1917) and the NFL (1920). For sports fans, that's a combined total of 320 years' worth of sports, with another 74 years' worth of seasons when the NBA came along in 1946.
Baseball fan or not, who doesn't know the names Babe Ruth, Joe DiMaggio, Lou Gehrig, or Jackie Robinson? Furthermore, show me a diehard baseball fan who has never heard of Michael Jordan, Wayne Gretzky, or Walter Payton.
Americans love their sports, but now this God-forsaken virus has stripped them away from us.
This country needs a return to normality. If they can figure out a way to bring sports back safely, then they need to do it. Americans need this.