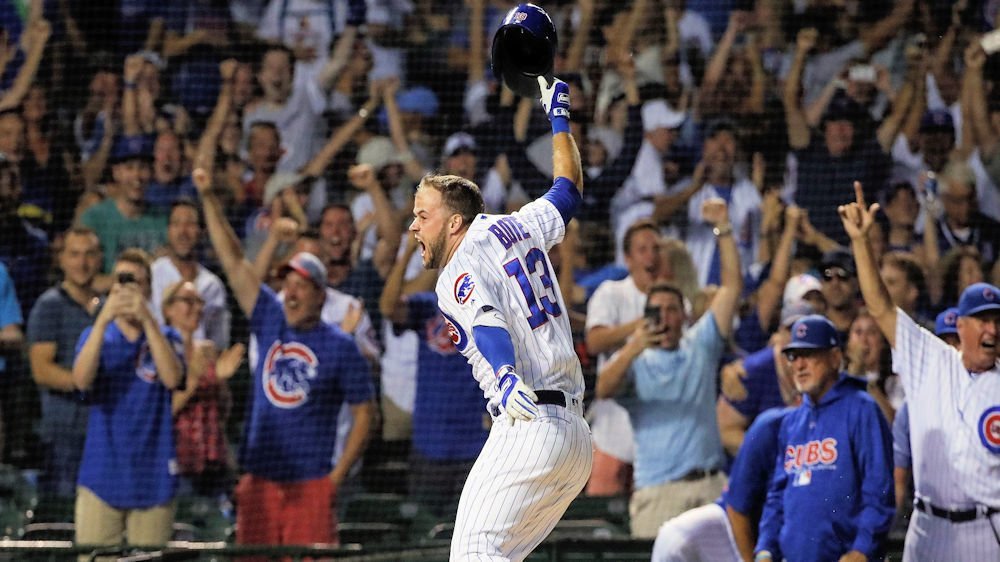 | | |
| --- | --- |
| Commentary: Oh, What a Night! | |
---
| | | |
| --- | --- | --- |
| Monday, August 13, 2018, 1:25 PM | | |
A lot of you seem to think I'm too cynical, hell, even our writer Dan Marich called me "Downer Debbie," after I pointed out in my last article that the Cubs' weren't playing like they wanted to win. I'm not the pessimist that you seem to think I am, instead, much like an umpire; I call it how I see it.
It doesn't bother me when the Cubs lose, not even when they lose a couple in a row; what bothers me, is the manner in which they fail at times.
Last night's defensive showdown at Wrigley Field was the type of game that any fan should've appreciated, no matter what the outcome was, and I felt perfectly OK as I prepared for what seemed to be an impending loss.
Cole Hamels and Max Scherzer were nothing short of animalistic on the mound, each stalking their prey, inning after inning, as batter after batter went down on strikes. Except for a single run given up by Hamels in the top of the second, the two starters combined for fourteen solid innings and a total of 20 strikeouts.
The Cubs' chances for a win were looking pretty bleak as they went into the bottom of the ninth down 3-0. Jason Heyward reached on an infield single with one out. Next, Ryan Madson hit Albert Almora, Jr. with a pitch, and suddenly it looked like the Cubs' were setting themselves up for something. When Kyle Schwarber flew out, it was all but over…but then the magic began.
With two outs, Madson beaned Willson Contreras, loading the bases with two outs. Joe Maddon then pulled Contreras for a pinch-runner (Ian Happ). Down to the last out, Maddon then tapped David Bote to pinch hit; and why not? After all, Bote did manage to jack a long ball for a game-winning RBI not too long ago. With Heyward, Almora, and Happ on base, the Cubs' certainly had plenty of speed; they just needed a double to tie it up- for that matter, even just a single would start scoring runs, and keep the game alive.
The count would become 2-2, and Bote wasn't showing any fear. Madson's next pitch wasn't by any means bad, in fact, it was a good pitch from a pitcher's point of view, but that wasn't stopping David Bote. Bote took that 95.2 mph fastball, and with the swing of a pro, sent it screaming over the straight-away center-field wall at 110 mph.
Let that marinate for just a minute… David Bote, the rookie, who was making only his 91st plate appearance, in only his 34th game, just hit a pinch-hit, bases loaded, two out, two strike, walk-off, grand slam (man, my comma key is getting worn out here), home run.
Due to scoring logistics, neither Hamels nor Scherzer would get a decision, which is indeed a shame, as both deserved a win. The win would go to Justin Wilson, with Ryan Madson of the Nationals taking the loss.
The Cubs could have lost that one, and I wouldn't have had a bad word to say about it, as they played their hearts out against one of the best, but it sure is nice to be able to write about this ending.
WALK-OFF GRAND SLAM FOR THE @CUBS!!!!!

DAVID BOTE'S WALK-OFF GRAND SLAM TO STUN THE NATIONALS IS EVEN BETTER WITH TITANIC MUSIC!!! UNBELIEVABLE WIN!!!!

?????? pic.twitter.com/cLEkwQxY7p

— TITANIC BASEBALL?????? (@TitanicBaseball) August 13, 2018