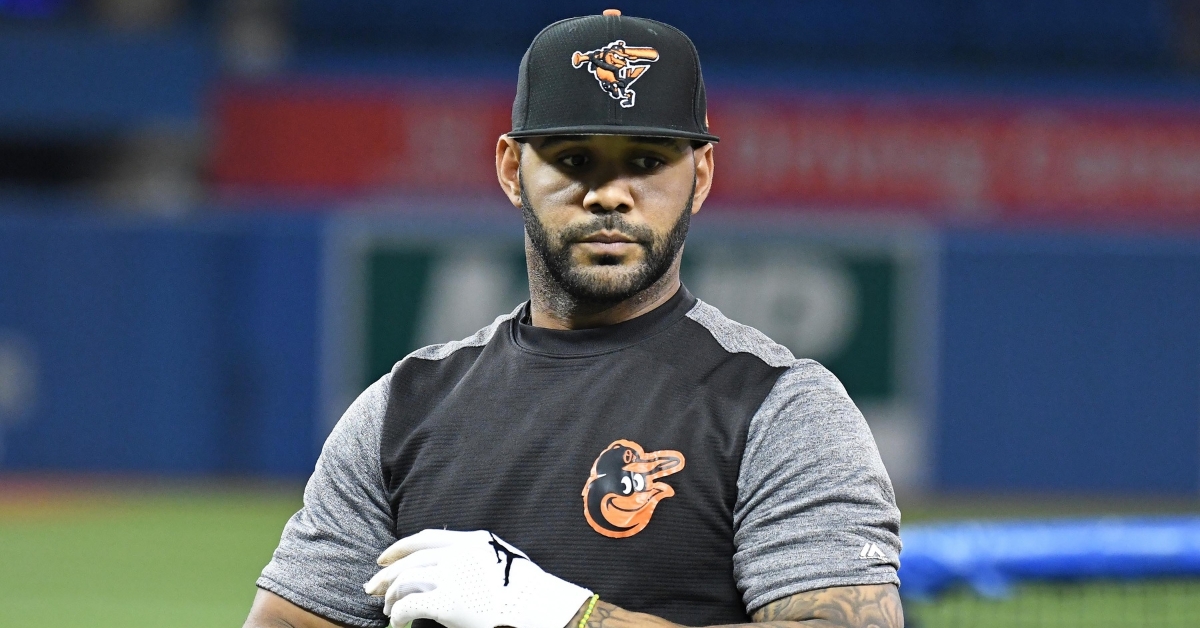 | | |
| --- | --- |
| Cubs News and Notes: Potential Cubs targets, Cole Hamels, Manager Poll, Hot Stove, more | |
---
| | | |
| --- | --- | --- |
| Friday, November 29, 2019, 8:35 AM | | |
CUBS NEWS AND NOTES
Turkey-Day is in the books, and it's now Black Friday. Do you suppose that Theo Epstein can pick up a good deal (or two… or three…)?
Probably not, as the Cubs' offices are closed today, but there is no telling what that man may have planned for Monday. Fortunately (or unfortunately, as the case may be) this winter is going by fast – less than three months until the first Spring Training game, and less than four months until Opening Day and the Cubs have yet to make any earth-shattering moves.
I still think that the biggest shock will be who leaves the team, as opposed to who may join it, but then again, I never expected Craig Kimbrel to be a Cub in 2019 – even if that blockbuster did take until June 7th to accomplish. Unlike last year when so many good players went cheaply to the majors or had to sign for pennies on the dollar for minor league deals, this winter seems to be a lot different, so far.
No cheap rides: In stark contrast to last year's free-agent debacle, it would appear that this winter's free-agent pitching market isn't going to be a cheap place to find help -
There were two left-handed relief pitchers who were clearly valued above their peers this offseason: Will Smith and Drew Pomeranz. Smith got $40M from Atlanta, Pomeranz $34M from San Diego. Neither will close. Relief prices at the top end of the market remain incredibly strong.

— Jeff Passan (@JeffPassan) November 27, 2019
As names continue to surface in the free agent, waiver and trade markets, I can't help but take a minute to wonder if they may be a good fit for the Cubs…
Free agent target? In a bit of a head-scratching move, the White Sox outrighted IF Yolmer Sanchez last week, who has now cleared waivers and declared free agency. Sanchez had a bit of a down year in 2019, but the fact that he's only 27 and still controllable for three years should draw heavy interest.
The Cubs may also want to take a look at Orioles' IF Jonathan Villar, who was placed on outright waivers yesterday when Baltimore failed to find a trade partner.
Orioles Reportedly Place Jonathan Villar On Waivers https://t.co/7FlobEGpmj pic.twitter.com/U5DZ1sdo0e

— MLB Trade Rumors (@mlbtraderumors) November 27, 2019
Both Villar and Sanchez would provide reasonably sound offensive/defensive alternatives to the Cubs' infield (no matter where they'd wind up playing) while costing a fraction of what Rendon or other free agent infielders are going to bring in.
Jonathan Villar led all Orioles in WAR last season, with a solid season -- 24 homers, 111 runs, 40 steals, and according to this metric, he was the best baserunner in MLB, by far. https://t.co/P6QrxeROd6 And he's put on waivers. Good for O's bottom line; a soulless baseball move.

— Buster Olney (@Buster_ESPN) November 28, 2019
If it's a center fielder that the Cubs may desire, and they may, especially if Nick Castellanos ends up walking, then Starling Marte (age 31) may be the answer. The Pirates' center fielder is uncertain about his future with the team, now that Ben Cherington and Derek Shelton have taken the controls over and is open to being traded to a contending team.
The Pirates have the power to decide about my future. If it was for me, I will leave for a team that is ready to compete right now on a World Series, and that's not [the case with the Pirates]. … If a trade does happen, I will keep working hard and giving my team all I have." -Starling Marte
Marte is under team control for the next two seasons, earning $11.5MM in 2020 and possibly $12.5MM via a club option for 2021 (with a $1MM buyout).
Cole Hamels: Want Cole Hamels back in a Cubs' uniform for 2020? I don't see it happening, but NBC Sports Chicago runs through the scenario that may make it work…
Cole Hamels is a free agent for the first time in his career. Could he return to the #Cubs rotation for 2020?

See how he would fit with our latest #FAFocus: https://t.co/TOcprofDwu pic.twitter.com/AfJxqO3WQK

— Cubs Talk (@NBCSCubs) November 28, 2019
Manager Poll: MLB Trade Rumors asked who the best managerial hire of this winter has been. Unsurprisingly, Joe Girardi has a commanding lead, with Joe Maddon in second place. Though only at 8%, David Ross took the number 4 spot, with new Pirates manager, Derek Shelton, taking third. Carlos Beltran, Mike Matheny, Gabe Kapler, and Jayce Tingler rounded out the top-eight.
Which Ben Zobrist are you during the holidays? pic.twitter.com/mPk7dw3XHJ

— Iowa Cubs (@IowaCubs) November 28, 2019
Cubs' Birthdays: Celebrating yesterday were Danny Hultzen (30) and ex-Cubs Taylor Davis (30) Carlos Villanueva (36); and posthumously, Russ Meers (101).
Baseball Quotes: "Jed's in charge; I'm going on a bender." -Theo Epstein after Game-7 of the 2016 World Series.
Ted Williams on the ideal swing path being slightly upwards

pic.twitter.com/0EGwvkZpo0

— Baseball Quotes (@BaseballQuotes1) November 27, 2019
MLB and the Hot Stove
NL Central Hot Stove:
Pirates: After clearing waivers, Pittsburgh has outrighted pitchers Montana DuRapau, Williams Jerez and Luis Escobar to Triple-A Indianapolis.
Reds: The Reds have acquired cash and a player to be named from the Rays, in exchange for rookie OF/1B Brian O'Grady.
From the Rest of MLB:
Astros cheating scandal: I told you – this thing is growing tentacles. Now the Yanks are claiming that Houston used flashlights to communicate signs during Game 6 of the 2019 ALCS.
Yes, the Astros' cheating scandal grows and grows.

The Yankees claim Houston used flashing lights to communicate stolen signs in Game 6 of the 2019 ALCS.https://t.co/pN9A7o3xTq

— 12up (@12upSport) November 27, 2019
Nationals: The Nationals have reached an agreement with Yan Gomes.
Catcher Yan Gomes and the Washington Nationals are in agreement on a two-year, $10 million deal that will return the veteran to the reigning champions, sources tell ESPN. Gomes caught the final out of the World Series and will rejoin Kurt Suzuki as the Nationals' catching tandem.

— Jeff Passan (@JeffPassan) November 28, 2019
Twins: While no offer has been made yet, the Twins are expected to toss a number to Zack Wheeler's agent, as they hope to land the former Mets' ace.
Twins shortstop Jorge Polanco will be sidelined for approximately six weeks, following arthroscopic (right) ankle surgery on Friday. The surgery was intended to fix what was described as a chronic issue for Polanco, and the start of Spring Training should fully recover the All-Star.
Marlins: Miami is reportedly pursuing former Sox and Rays right fielder, Avisail Garcia.
Padres: As reported yesterday, the Padres signed free agent reliever, Drew Pomeranz; the details of the deal have now surfaced, and Pomeranz is getting PAID. Pomeranz received an $8MM signing bonus and will be paid annual salaries of $4MM in 2020, $6MM in 2021 and $8MM in 2022-23
Mariners: In addition to signing Carl Edwards Jr., Seattle has also signed IF/OF Patrick Wisdom to a Major League contract.
Royals: Roster moves – KC has outrighted catcher Nick Dini, RHPs Connor Greene, Arnaldo Hernandez to Triple-A Omaha; OF Jorge Bonifacio clears waivers and is now a free agent.
Justin Bour: Free agent, first baseman (Angels) Justin Bour has reached an agreement to sign with the Hanshin Tigers of Japan's Nippon Professional Baseball.