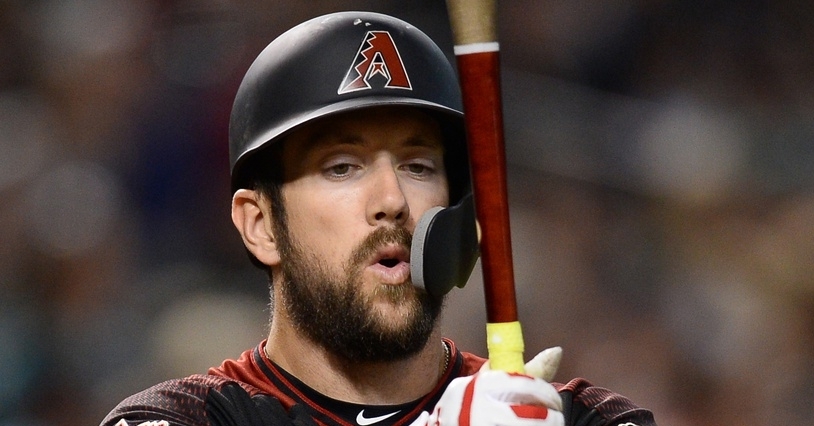 | | |
| --- | --- |
| Cubs News and Notes: Souza and Chicago, Marquee Network, Fishing for Cubs, Hot Stove | |
---
| | | |
| --- | --- | --- |
| Saturday, January 25, 2020, 8:19 AM | | |
CUBS NEWS AND NOTES
Next Game: Next Game: 29 days – Saturday, February 22, 2020: Athletics vs Cubs (Sloan Park).
Opening Day: 63 days – Thursday, March 26, 2020: Cubs vs. Brewers (Miller Park).
Stephen Souza Jr.: It looks like the Cubs may finally be nearing their first (and hopefully not last) major league signing of the winter.
Reports began to emerge that the team was nearing a deal on Friday with free-agent outfielder Steven Souza Jr. To make room for Souza, the Cubs have already outrighted lefty CD Pelham to Triple-A Iowa.
Souza is coming off an unfortunate two-year hitch in Arizona that saw weak offensive numbers in 2018, followed by a Spring Training injury that left him sidelined for all of 2019.
For more on Souza and my take on the signing, check out my commentary, which will post soon!
Marquee Network: As the new and mysterious Marquee Network continues to unfold, Cubs President of Business Operations Crane Kenney's message to fans, is not to worry about receiving the network. There's some great news here for Comcast subscribers, as Kenney says,
"I go into Xfinity stores and occasionally have called my Comcast provider and I've said — I don't tell them who I am — 'What are you going to do with the Cubs?' And I'm assured every time I talk to them, so far 3-for-3: 'Oh, no, we'll have the Cubs.' So they are telling their subscribers they're going to have the network, but we'll see when it gets done."
Kenney went on to add (and this is what gives me hope), that there are now 25 other carriers involved.
"Comcast is the biggest domino. They've got half the market. We've had good conversations with them. What's important for me is the terms that have been accepted by the 25 (other) carriers are the very same terms we're offering to Comcast. So, our negotiation is pretty simple. It's: 'Listen, these terms are acceptable to the marketplace, and we hope you'll carry it on the same terms, and certainly with no higher hurdle than anyone else has had to climb.'
"We think it'll get done. We know they love sports. Dish is a little different. Dish did not pick up NBC (Sports Chicago), so the Bulls and Blackhawks are not available on Dish right now. (Comcast knows) the importance of the team. I think they do the right thing at the end of the day, given the terms are as advantageous to them as they are to anyone else."
29 days until launch, which is how many home runs El Mago hit last season ??#February22 | #WatchMarquee pic.twitter.com/9RDwRKVEwQ

— Marquee Sports Network (@WatchMarquee) January 24, 2020
One cast, two Fish? As reported yesterday, the Miami Marlins are now considered a finalist for landing former Cubs' reliever Pedro Strop, but they may snag a second former Cub reliever in the process. New reports say that the Fish are heavily pursuing Brandon Kintzler as well. Miami may not sign both, but it looks like they will probably get at least one of the two.
Sources : In addition to pursuing RP Pedro Strop the Marlins are also very much in pursuit of RP Brandon Kintzler (as I've previously reported.) It appears they are very serious about signing one of those two, presumably to handle the 9th.

— Craig Mish (@CraigMish) January 24, 2020
If the Cubs were going to bring back any member of the 2019 bullpen, it should have been Brandon Kintzler, but it doesn't appear as though they're showing any serious interest.
I'm fortunate enough to have the privilege of being friends with someone extremely close to Kintzler, but my source has been tight-lipped for the last month and a half or so. The last I was told, there were "a handful of teams interested, but no offers had been made." I did email my contact earlier this morning to see if there's any further news on a possible reunion in Chicago, but no answer as of yet.
Happier Happ: In an article written yesterday by Tim Stebbins of NBC Sports Chicago, Ian Happ discusses his 2019 demotion to Triple-A Iowa and what it did for him.
"I got a lot of at-bats. I used it as a learning process. To be able to come back and have success, it was a good way to finish the season. Just being more aware of the ways guys were going to pitch me. There's some tweaks. For me, it was more about handling different pitches and when to use two different swings — when to be a little bit more defensive, when to put the ball in play. It led to results." -Ian Happ via NBC Sports Chicago
Justin Steele: The Cubs appear to have a few diamonds in the rough with regard to future starting pitchers, but one has emerged out of nowhere this winter.
LHP Justin Steele (age 24) has been neatly stashed away in the Cubs farm system for six years now, never even making it to Iowa, but he's suddenly become the talk of the town – er, uh – farm.
Here is what Matt Dorey, Cubs senior dir. of PD, had to say about Steele on Sunday... pic.twitter.com/66acjPcuIu

— Jordan Bastian (@MLBastian) January 24, 2020
Cubs' Birthdays: Celebrating yesterday, were Jose Quintana (31) and ex-Cubs Tim Stoddard (67), Ron Dunn (70); and posthumously, John Briggs (86), Cliff Heathcote (122), and William "Bunk" Congalton (145).
Happy birthday, Q! pic.twitter.com/NdUlMaZYX1

— Chicago Cubs (@Cubs) January 24, 2020
HEY! HEY! Also born on January 24, legendary Cubs' broadcaster jack Brickhouse would have been 104.
The legendary Jack Brickhouse would have turned 104 today. pic.twitter.com/Xrg5v3D561

— Chicago Cubs (@Cubs) January 24, 2020
Baseball Quotes: "Every season has its peaks and valleys. What you have to try to do is eliminate the Grand Canyon." -Andy Van Slyke
Just a boy and his best friend playing fetch ???? pic.twitter.com/aCJ7IUtTjj

— Baseball Quotes (@BaseballQuotes1) January 23, 2020
Jon Lester posts a funny meme of himself:
Not sure I understand all the hype. pic.twitter.com/HhAvynFGWs

— Jon Lester (@JLester34) January 24, 2020
MLB and the Hot Stove
NL Central News:
Cardinals: As the result of recurring injuries, it looks like former top pitching prospect Alex Reyes may be heading to the pen for the Cardinals.
"It's going to be tough for him to break our rotation given the talent and the names we have in it. We are going to bring him to camp and stretch him out the best we can. But I think the likelihood of how he most likely contributes to the Cardinals in 2020 is in the bullpen." -Cards President, John Mozeliak
From the Rest of MLB:
Hunter Pence: After becoming a free agent this winter, right fielder Hunter Pence (age 37 in April) says that he's been working out all winter and fully intends on signing somewhere for the 2020 season. Pence says that he is currently having ongoing negotiations with multiple clubs, but that the Texas Rangers (where he played in 2019) are not one of them.
Astros: Still searching for a skipper, Houston will be interviewing Brad Ausmus.
Source: Former Tigers and Angels manager Brad Ausmus is among the candidates to become the Astros' next manager. Ausmus, who played 10 years for the Astros as catcher, is in Houston to interview for the job.

— Brian McTaggart (@brianmctaggart) January 24, 2020
Mariners: Seattle has claimed LHP Nick Margevicius off waivers from San Diego.
Nationals To Re-Sign Ryan Zimmerman https://t.co/pe7bNHx00E pic.twitter.com/YOqAm5Kjp3

— MLB Trade Rumors (@mlbtraderumors) January 25, 2020
Shortstop Trevor Story and the Colorado Rockies are in agreement on a two-year, $27.5 million contract, sources familiar with the deal tell ESPN. It buys out the final two years of arbitration for Story, who will reach free agency at 29 as part of the vaunted Class of 2021-22.

— Jeff Passan (@JeffPassan) January 25, 2020