| | |
| --- | --- |
| Cubs Prospect Focus: Liam Spence | |
---
| | | |
| --- | --- | --- |
| Wednesday, February 2, 2022, 9:16 AM | | |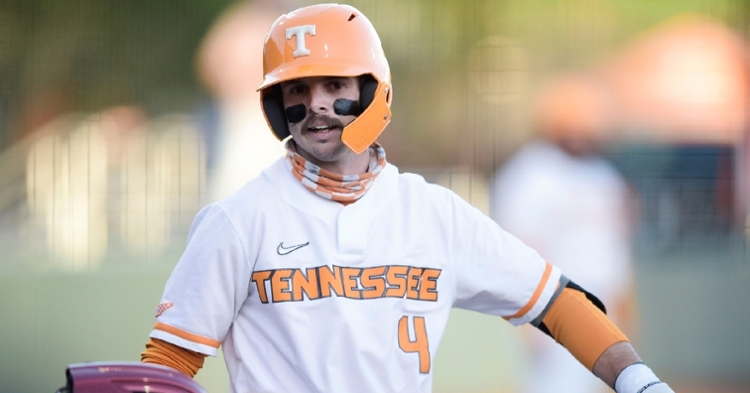 Looking back on the 2021 MLB Season, there were plenty of things to like, even if the Cubs didn't finish where they would have liked. The first half of the season saw the Cubs race out to a 38-27 mark and led the NL Central for a good portion of the first three months. Coming into the season, that was miles better than anyone expected, so to see that start had fans excited.
Following that hot start, the Cubs suffered not only an 11-game losing streak, but also a 12-game skid later in the season that forced this team into sell mode. They traded most of their key pieces as they tossed in the white flag to rebuild for the future. Take away those two losing streaks that totaled 23 games, and this was a Cubs team that played above .500 as David Ross did about as much as he good with the roster he was given.
Fans also saw the emergence of several unsung heroes that may find themselves with an everyday role this season as the Cubs are in a transition period. Despite more bad than good in 2021, the 2021 MLB draft may go down as the best thing the Cubs did last season, as this was viewed as a great draft. From the first round through the 20th round, this was a draft where the Cubs not only found talent, but found plenty of value. The value in these picks will go a long way for the future of this franchise, as 2022 will be the first real test to see how these picks will handle professional ball.
One of those value picks was selected in the fifth round, where the Cubs landed University of Tennessee infielder Liam Spence. A shortstop by trade, Spence can also play 2B and 3B giving the Cubs another versatile option to use. The Australian native is not known for power, but does have a lot of similarities to both Nico Hoerner and Nick Madrigal as more of a contact first hitter who loves to put the ball in play. That is the direction this organization is going in, so it shouldn't surprise anyone to see this pick.
Unlike most college players selected, Spence spent just two seasons with the Volunteers after beginning his career with Central Arizona Junior College. While there, Spence helped the Vaqueros win the 2019 National Title and had a decorated two-year run. Across his career, Spence hit .363 with 111 hits, 106 runs, 26 doubles, and 26 stolen bases. He also added nine homers and 61 RBIs showing that he could just about do it all at the plate.
When his tenure with Northern Arizona ended, Spence committed to Tennessee and played two seasons in the SEC. Despite playing just 16 games in 2020 due to COVID, Spence continued to hit, finishing third on the team with a .346 average. To make things better, Spence impressed with his glove, where he committed just one error in 69 chances and led the team with 56 assists in the field. As a senior, Spence finally had an opportunity to show what he could do at the D1 level and played 65 games his senior season, with 64 coming at shortstop.
Spence had no trouble hitting the baseball where he led the team with a .336 average, 63 runs scored, and an impressive 54 walks. That helped him tally a .472 OBP, unheard of for a non-power hitter. A big reason for that high OBP was seeing Spence reach base safely in the team's first 50 games as he was the sparkplug for their offense.
Knowing the direction the Cubs were looking to go in on the offensive side of things, Spence seemed like the perfect fit, which is why the Cubs drafted him in the fifth round. If you look at what he did in college, he is a gold glove caliber fielder, but he is a contact first hitter who appears to be the perfect future leadoff hitter. Following the draft, Spence took a little bit of time to sign with the Cubs, but once he did, he wasted little time proving himself on the field.
In just one month, Spence not only saw action in 20 games, but appeared at three different levels starting in the ACL and finishing with Iowa. Overall the numbers were not great as he hit just a .175 with 6BB/19K. However, he managed to drive in six runs as Spence cashed in when called upon several times.
A big reason for his struggles stemmed from a .102 average in 16 games with South Bend.
Those struggles didn't come as a surprise, but maybe a surprise to see him struggle that much. However, Spence started to barrel up the ball once he was promoted to AAA Iowa for the final three games as he went 5-11 over those games, good for a .455 average.
No one knows where Spence will open the season in 2022, but there is a consensus that he will do well. He is a contact first hitter that loves to put the ball in play and uses the whole field. Although not a base-stealing threat, Spence has better speed than some give him credit for, and he may use that more this season. Although a shortstop, I wouldn't be shocked to see him move to second, considering the logjam of SS talent in the system right now.