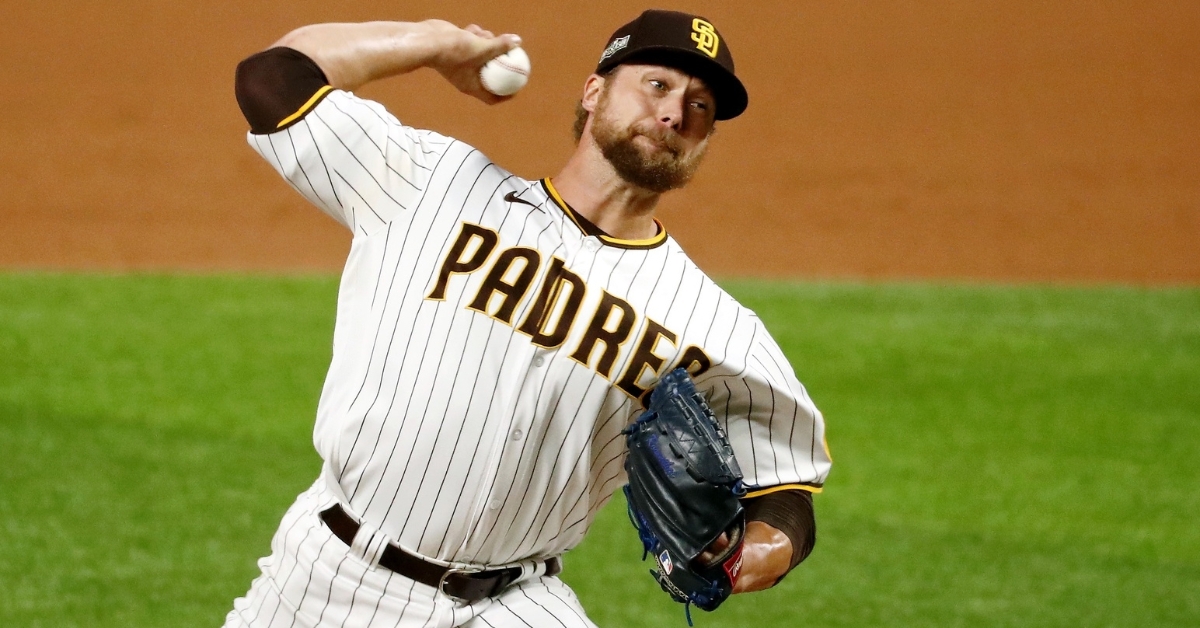 | | |
| --- | --- |
| Free Agency Talk: Trevor Rosenthal could be viable option for Cubs | |
---
Jed Hoyer spoke to the Media the other day about his plans for the rest of the offseason. During his speech, he went on to discuss the increased financial side of things but didn't go into detail as to how much funds were added to the budget.
As his presser went on, Hoyer reiterated that the team is planning to add to this roster before spring and hope another starting pitcher can be brought in. Honestly, that must be refreshing to hear if you are a Cubs fan, but you have to wonder what type of starter they are honestly looking at.
Along with starting pitching, a couple more holes fill on this roster, with the bullpen being one of them. According to a recent article published about the best landing spots for the top 10 free agents still available, the Cubs are on the list for four of those players.
One of those players happens to be now free-agent closer, Trevor Rosenthal.
Rosenthal is a name Cubs fans are all too familiar with, given his time with the St. Louis Cardinals. Chicago also entertained the idea of trading for him last season, but he ultimately wound up with the Padres and is now a free agent once again. Once viewed as one of the better closers in the game, Rosenthal went through some painful seasons before looking like his old self in 2020.
Following a Tommy John surgery in 2018, Rosenthal returned to the mound only to pitch what may have been his worst season as a pro in 2019. 2020 was a much different story for Rosenthal, and he may have saved his career in the process pitching 23 2/3 innings of dominant work on the hill. Over those innings, Rosenthal allowed just 12 hits, with two being homers, walked eight batters, and struck out 38 for a career-best strikeout to walk ratio. He also averaged 98 MPH on his fastball, which was his highest since 2015.
Rosenthal has been successful for the most part despite having some up and down years since 2017. Still, across his 373 big-league games, Rosenthal has posted a 3.36 ERA to go with 132 saves in 153 chances. Looking back on last season, Rosenthal rebound not only, but his 1.90 ERA was the lowest of his career as he converted 11-12 saves. That season alone will allow him to not only sign somewhere but should be given an opportunity to close.
Going off that same report, and it has the Phillies as the best fit for him right now, with the Cubs listed as one of four other possibilities. Houston, Oakland, and Atlanta are also on the list of options where things sit right now. I am a bit surprised to see the Phillies as the favorites right now, especially when they signed Archie Bradley and made a trade for Jose Alvarado.
Even with those moves being made, Rosenthal makes a ton of sense for Philadelphia as it would allow the Phillies to use him in the ninth, pushing Bradley back to the eighth. If you had to ask me right now, I would like to think that both the Cubs and Oakland are viewed as sleepers in getting Rosenthal in 2021.
Oakland is coming off another impressive season in which they advanced past the first round of the playoffs. They also need to replace their all-star closer Liam Hendricks who signed with the White Sox, and Rosenthal would be a great fit. The Cubs, on the other hand, are not in as bad of a spot as they still have Craig Kimbrel slotted to pitch the ninth.
However, given his track record since coming to Chicago, do the Cubs want to trust him in the ninth inning anytime soon? The Jeremy Jeffress signing was crucial for the Cubs last season, especially after taking over the closer role. It moved Kimbrel to the eighth and allowed him to start regaining his old form.
With Jeffress still unsigned, the Cubs need someone to help the back of the pen, and Rosenthal is a great option to have. Signing him would give the Cubs plenty of options as they could use Jason Adam, Rowan Wick, Rosenthal, and Kimbrel all in the final three innings to put games away.
In terms of financials, Rosenthal will want more than some of the relievers yet, and it could ultimately push the Cubs out of his price range. However, maybe he is willing to take a one-year deal instead of a long-term contract. If that is the case, it could help the Cubs, chances of getting him.
Should the Cubs indeed be interested in him, they will pay close attention to his track record as he tends to have a rough year after a good year. However, after missing all of 2018 and then posting a terrible 2019, I think Rosenthal has reinvented himself enough to avoid having let down seasons.