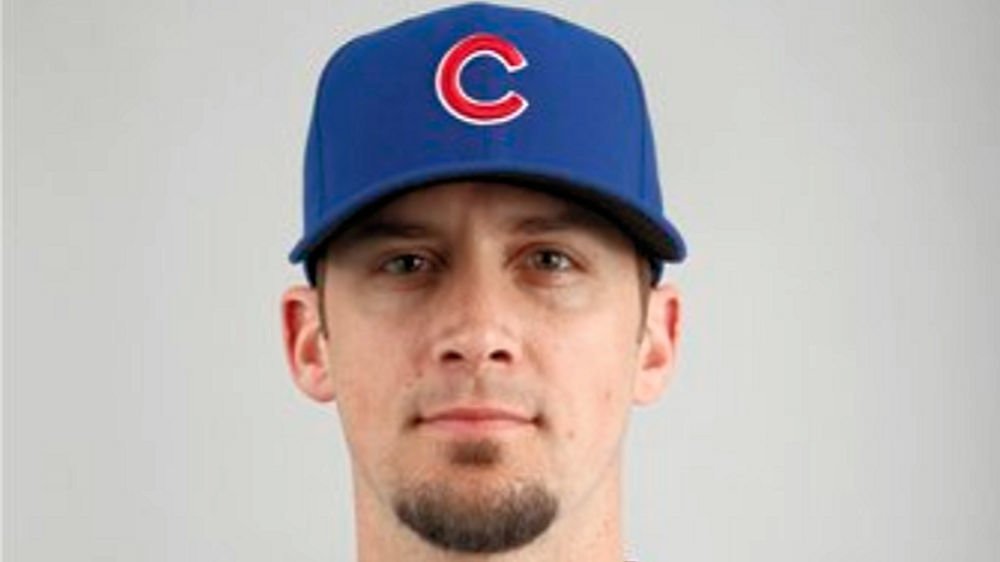 | | |
| --- | --- |
| My prediction on the Cubs' next pitching coach | |
---
| | | |
| --- | --- | --- |
| Friday, November 23, 2018, 12:06 PM | | |
No official announcement has been made, but I'm predicting: Tommy Hottovy will be Jim Hickey's replacement. My editor cringes when I make bold prognostications like this, but I'm feeling pretty confident about this one…
ESPN's Jesse Rogers first suggested it on November 21st as a possibility, and now MLB Trade Rumors has a write-up on the plausibility as well. Rogers isn't quick to shoot from the hip with unsubstantiated rumors, and unlike Buster Olney's somewhat vague and generic tweet about Bryant being on the trading block, Rogers' suggestion makes sense.
Many writers have suggested that with Joe Maddon's potentially lame-duck situation, big-name coaches may have been a bit apprehensive to sign-on with Chicago, not knowing what their futures may hold if Maddon leaves after next season. Chili Davis and Jim Hickey were, by all accounts, "Maddon's guys," but it would now appear as though "Theo's guys" may be their replacements.
The Cubs were quick to replace Davis with Anthony Iapoce, a man who has ties to Epstein from his days in Boston, and similar links exist between Hottovy and Epstein.
So, who is Tommy Hottovy?
The 37-year-old, Kansas City native, is a retired MLB pitcher (left-hander), who played ball for Park Hill South High School before attending Wichita State University and majoring in finance. He was drafted by Boston in the fourth round of the 2004 MLB June Amateur Draft and after several seasons in the minors, finally made his major-league debut for the Red Sox in June of 2011. His last MLB appearance was for Kansas City in October of 2012. Through his short career in the big-leagues, Hottovy pitched to a 4.05 ERA in seventeen appearances.
Hottovy blew out his shoulder during spring training in 2014 with the Cubs, but talks had already begun about him staying with the organization in some capacity; three seasons later, Hottovy was named as the Cubs' advanced scout and run-prevention coordinator.
Both Theo Epstein and Joe Maddon are all about analytics, making Hottovy a smart choice to assist Maddon and the team. Hottovy is said to pour over statistics for hours, looking for a way to turn raw data into useful information.
"I always figured I would do something with numbers," Hottovy said via the Kansas City Star. "It's just the way my mind worked. I always liked analytics and digging through stuff." Hottovy continued, "Everybody has access to this information. The toughest part is sifting through it and coming up with a system that works and then presenting it to the guys in the right way."
I've spoken to sources who know Hottovy, both on and off the field, and by all accounts, he is the man for the job. Hottovy has been described to me as an extremely professional, hard-working and intelligent guy, who can relate to anyone and is said to be exceptionally supportive.
I've been told not to write Tyler Chatwood off just yet, and that someone like Hottovy could be the key to Chatwood's successful turnaround. While guys like Jon Lester, Kyle Hendricks, and Cole Hamels seem to be pretty self-reliant, Hottovy would definitely have his work cut out for him with Chatwood and Yu Darvish. The Cubs are knee deep and then some in those two contracts, and something- anything- remotely successful out of either would solidify his hiring in an instant.
I've been told that Hottovy remains professional and has been tight-lipped, not even discussing this possibility yet with even those closest to him.
Knowing what I already know about Tommy Hottovy, this choice makes sense on multiple levels, and I'm willing to go out on a limb and say the Cubs name him by no later than the middle of next week.
UPDATE: I tweeted to Jesse Rogers earlier, that his suggestion for Hottovy made perfect sense, to which he replied that he felt it was only a matter of time until an announcement was made.
yeah, think just waiting for official announcement at this point

— Jesse Rogers (@ESPNChiCubs) November 23, 2018