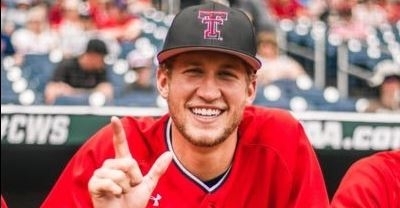 | | |
| --- | --- |
| Projecting Cubs 2025 Starting Rotation | |
---
One of the most significant flaws this Cubs team has had over the last decade has been their failure to address starting pitching. Granted, they have made some big-time free agent moves to get better, but the Cubs have done very poorly when it comes to homegrown arms.
At some point, that has to change if this team wants to contend long-term, and fans started to see some of that change last year. Guys like Justin Steele, Keegan Thompson, Cory Abbott, and Adbert Alzolay all made starts throughout the season, showing that there is some pitching help along the way. While some of these options will be question marks going forward, the Cubs have a solid base right now where they can at least get by.
Perhaps the most intriguing thing regarding their farm system is what lies ahead in the years to come. Not only do they have plenty of impactful bats, but they are starting to garner some excellent pitching talent that will hopefully push this team over the top.
You could see some of these names as early as 2023, but expect most of them to arrive in 2024 or 2025.
No.1 Caleb Killian
Acquired as part of the Kris Bryant trade, this is the piece the Cubs organization is most excited about. Already a top 15 prospect after just two months in the system, Killian has a shot to be a top 10 prospect after a strong showing in the fall league. Not only is he armed with a mid to upper 90s heater, but he has a steady dose of off-speed pitches to go with excellent command.
A good pitcher already, Killan will only get better as he has the makings of being this team's ace for years to come. This is the one guy that could make the show in 2023, but look for opening day 2024 to be when he starts to shine on the big stage.
No.2 DJ Herz
Another one of the faster-rising prospects in the Cubs system is that of lefty DJ Herz. Also, a top 15 prospect like Killian d, Herz is coming off a fantastic season with the Myrtle Beach Pelicans, where he earned the Organizational pitcher of the year in the minors. Not as hard of a thrower as Killian, Herz still sits around 94 with his heater and can get it up to 96 if needed.
Like most left-handed pitchers, Herz features a great breaking ball, which was on display last year. He also has some of the best and most consistent command in the system, which bodes well for the Cubs. This is not only a good duo, but it could be one of the best duos for quite some time.
The million-dollar question remains what is the health status of Marquez. Ranked as the No. 2 prospect in the system, the hard-throwing lefty made his MLB debut in 2020 after an outstanding 2019 season. If you remember that season, Marquez came on strong late, where he struck out 14 in six innings in one of his final Low A starts before posting a Sub 2.3 ERA with Myrtle Beach.
Known for his triple-digit heater that topped out 102, Marquez lives around 98 while mixing in his low 90s slider and high 80s change. He needs to improve upon his command a bit, but you have to like what you see in him. His biggest issue will be health, as he has not thrown a pitch in over a year. Given that he is still 21 years old, there is plenty of time for him to get healthy, but at what cost.
For now, look for him to be a significant contributor in the starting rotation, but he could very easily fall into a bullpen role to maximize his stuff. He could essentially be the Cubs version of Josh Hader or another Aroldis Chapman, which wouldn't be a bad thing.
No. 4 Adbert Alzolay or Free agent pick up
I expect the Cubs to continue to patrol the free-agent market for starting pitching, but they may look to avoid aces with some of their talent coming through. Instead, look for them to search for middle to back of the rotation arms to fill spots while letting other guys develop at their own pace.
One pitcher to continue to watch is Alzolay, who has shown plenty of promise the last two seasons. Formally the top prospect in the system, Alzolay has been a part of the Cubs for the last three seasons bouncing around between starter and reliever. While his overall numbers are better in relief than as a starter, he has shown the ability to handle starting pitcher duties and has the stuff to do so long term.
Given his injury history, Alzolay has been on an innings limit since day one, and that will continue until he can prove he is healthy. Once that happens, you are looking at a guy with tons of potential and someone the Cubs invested plenty of time with. His fastball is consistently in the 94-96 range, but the transformation of his cutter has made the most significant difference. Say what you want about results so far, but he has the stuff to remain in the rotation.
No. 5 Kyle Hendricks, Justin Steele, Keegan Thompson, Riley Thompson, or others
Three years from now, the Cubs pitching rotation will look different as all or most of the current names will be gone. That includes the potential of Kyle Hendricks no longer on the staff as he will be near the end of his career. However, since Hendricks is not a flame thrower who also displays excellent command, his career could be longer than most starters.
That would allow him to remain with the Cubs as they could give him another extension keeping him here until close to his age 37 season. Should they do that, his days as an ace would be long gone, and he would be subject to a No. 5 role in the rotation. If that is your No. 5, you are in great shape. Should he not be around, the Cubs will have plenty of other options, including Steele, Keegan Thompson, Riley Thompson, and others we haven't seen yet.
The bottom line is that this team has more starting pitching now than in past years, which will help this team immensely down the road and in 2025.