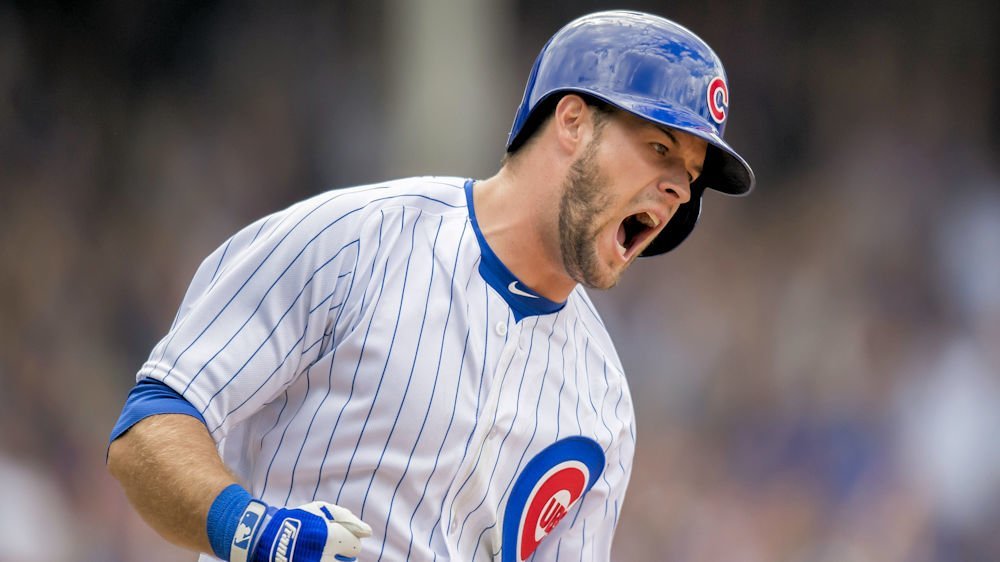 | | |
| --- | --- |
| Projecting the Cubs playoff roster | |
---
| | | |
| --- | --- | --- |
| Saturday, September 22, 2018, 2:48 PM | | |
A day off between playing in Phoenix and then on the South-side certainly didn't seem to help the Cubs. Ugly, back to back losses saw the Cubs outscored by a total of 19-4 over the last two games, leaving Milwaukee just 1.5 games out. At this point, I'm torn between not wanting baseball to end for the year and wanting it to finish today so that we can get on with the post-season.
The Cubs will undoubtedly make the playoffs, preferably as the NLC champions, but if all else fails, as a wildcard team. I'm no longer worried about a division title; it is what it is.
Trying to stay positive, I sat down this morning and attempted to construct the playoff roster that I think would best suit the Cubs.
Starting Rotation:
This was a no-brainer. In order, Jon Lester, Cole Hamels, Kyle Hendricks, and Jose Quintana. While 50% of you would rather see Mike Montgomery than Quintana, keep in mind that the bullpen is hurting for solid southpaws and Monty could always come in for early relief and multiple innings, should a starter find himself in trouble.
Bullpen:
Left-Handers: Mike Montgomery, Justin Wilson, Jorge De La Rosa.
Right-Handers: Jesse Chavez, Steve Cishek, Carl Edwards, Jr., Pedro Strop.
Trying to maintain a balance between lefties and righties is a must, but with a starting rotation that is 75% left-handed, I think the Cubs would be wise to lean more towards a right-handed relief crew. With questions still surrounding Pedro Strop's hamstring injury, Brandon Kintzler would be named as an alternate, should Strop not be able to return to duty.
Kintzler hasn't had an easy go of it since coming to Chicago, but he finally seems to be settling down some. If Joe Maddon was to overlook Brandon Kintzler when forming the playoff roster, his choices for right-handers start looking pretty bleak.
I don't need to remind you how Tyler Chatwood performs, and Allen Webster has pitched only one inning as a Cub so far. Dillon Maples has a wicked slider, but his performances have been too unpredictable to chance risking a playoff game on. James Norwood hasn't shown much at all, pitching to a 4.82 ERA, while allowing five earned runs, thirteen hits, and four walks in 9.1 innings of work. The only other choice for a righty is Alec Mills, but there's no substitute for experience, which is why Kintzler gets the nod.
Position Players:
In no particular order: Kris Bryant, Javier Baez, Anthony Rizzo, Willson Contreras, Daniel Murphy, Victor Caratini, Ben Zobrist, Albert Almora, Jr., Jason Heyward, David Bote, Kyle Schwarber, Terrance Gore, Tommy La Stella, and Ian Happ; Taylor Davis would be named as an alternate.
La Stella is still questionable with lower back tightness, which is where Davis might come into play. Taylor Davis has been semi-productive at the plate, but he's had very limited plate appearances and has only played in thirteen games at the Major League level (2017-2018).
Addison Russell's bat has been lousy, and he continues to pile up the errors, but with recent allegations of domestic abuse, Russell has now, most likely, become a non-factor in the Cubs post-season. If MLB allows him to be reactivated during the playoffs, I'd take him over Ian Happ, based on defense alone.
Other than due to a lack of options, Happ doesn't make my playoff roster. While reasonably good as an outfielder, Happ's offense has nothing on his teammate's offensive efforts, and for that reason, he would've watched rather than played, had there been another option.
For the most part, the starters and position players are almost a given for the playoff roster; Joe Maddon's bullpen choices are going to be where the roster may become interesting. I've reached out to Joe and offered to help, but as usual, he's not returning my calls.

Tags: Cubs Baseball
,
,
Kyle Hendricks
,
Jose Quintana
,
Mike Montgomery
,
Justin Wilson
,
Steve Cishek
,
Pedro Strop
,
Tyler Chatwood
,
Alec Mills
,
,
,
Anthony Rizzo
,
Willson Contreras
,
Victor Caratini
,
Ben Zobrist
,
Jason Heyward
,
Kyle Schwarber
,
Tommy La Stella
,
Ian Happ
,
Addison Russell
,
Joe Maddon